Dylan O'Keeffe has achieved his personal-best result in Australia's Great Race, the Bathurst 1000, finishing 10th alongside James Golding in the PremiAir Racing Camaro.
Golding started the race and ran inside the top three during the opening stint, before O'Keeffe took over on lap 21, emerging in the lead after the first pit stop cycle.
After battling with some of the full-time Supercar drivers and running solidly in fourth position, O'Keeffe made a pit stop under Safety Car on lap 39 and resumed in the top five, but was faced with a battle due to a tyre issue.
"It turned out there was a wrong tyre on the left rear of the car, which made the handling balance a bit tricky compared to my first stint," O'Keeffe said.
Electing to take a cautious approach, O'Keeffe conceded a few places but was still inside the top 10 when he handed the car back to Golding on lap 60.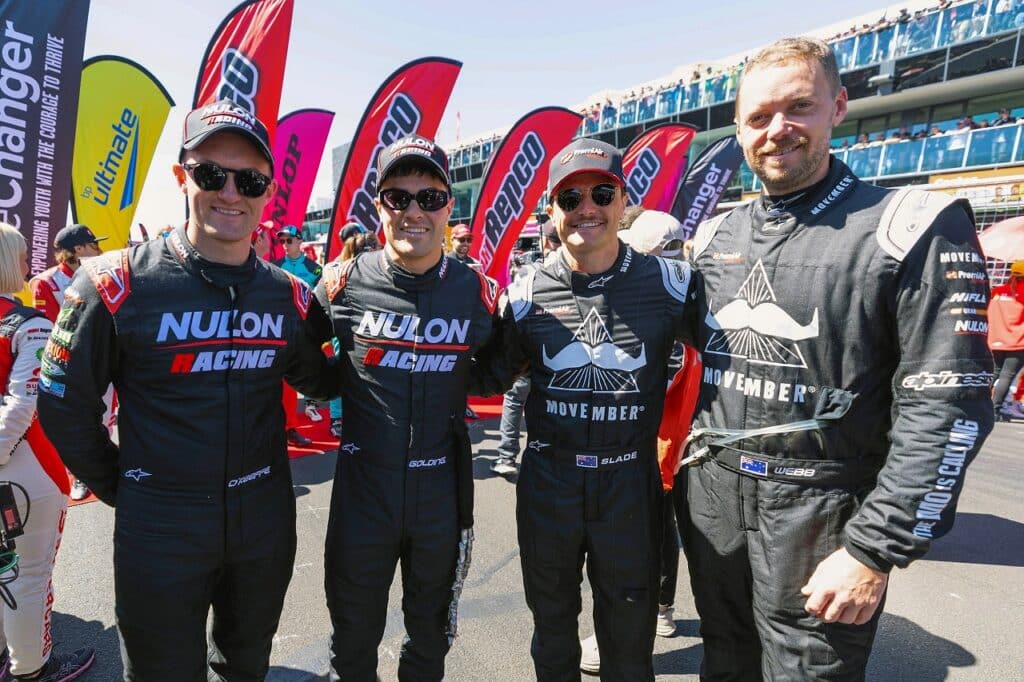 A Safety Car on lap 71 prompted another pit stop after 11 laps with O'Keeffe returning to the driver's seat; unfortunately, the PremiAir Camaro was forced to double-stack behind the team's sister car, relegating O'Keeffe to 21st.
However, he set about recovering the lost places and worked his way up to 11th before handing the car back to Golding on lap 91 for the run home, with Golding ultimately bringing the car home in 10th position.
"My last stint was good fun and I was able to make up some positions, but obviously without taking too many risks as it was imperative to hand the car back to Jimmy in one piece," O'Keeffe said.
"Jimmy did a great job and had some good pace at various stages in those last few stints, but the way the fuel strategies worked out, we had to make a longer stop at the end and lost a few spots.
"However, it's great to finish inside the top 10 – it's my PB at the Bathurst 1000 and I've maintained my 100 per cent finishing record."
In the sixth round of Porsche Paynter Dixon Carrera Cup, O'Keeffe finished fifth overall with results of fourth, eighth and sixth in the three races, maintaining his fifth position in the standings.
"In Race 1, I had a ripper start and moved up to second, but didn't quite have the race pace and slipped back to fourth," O'Keeffe explained.
"The car was really good in Race 2 but unfortunately I got forced wide in the first corner and pushed back to eighth.
"In Race 3, I again had good race pace and was able to make up a couple of spots to finish sixth. While we didn't reach the lofty heights of our Sandown round win, I finished ahead of my main title rivals and with two rounds to go, I'm in with a real chance of a top three championship finish, which is my realistic goal to finish the season," O'Keeffe concluded.
The next Porsche Carrera Cup Australia round will be held on the streets of the Gold Coast, 27-29 October.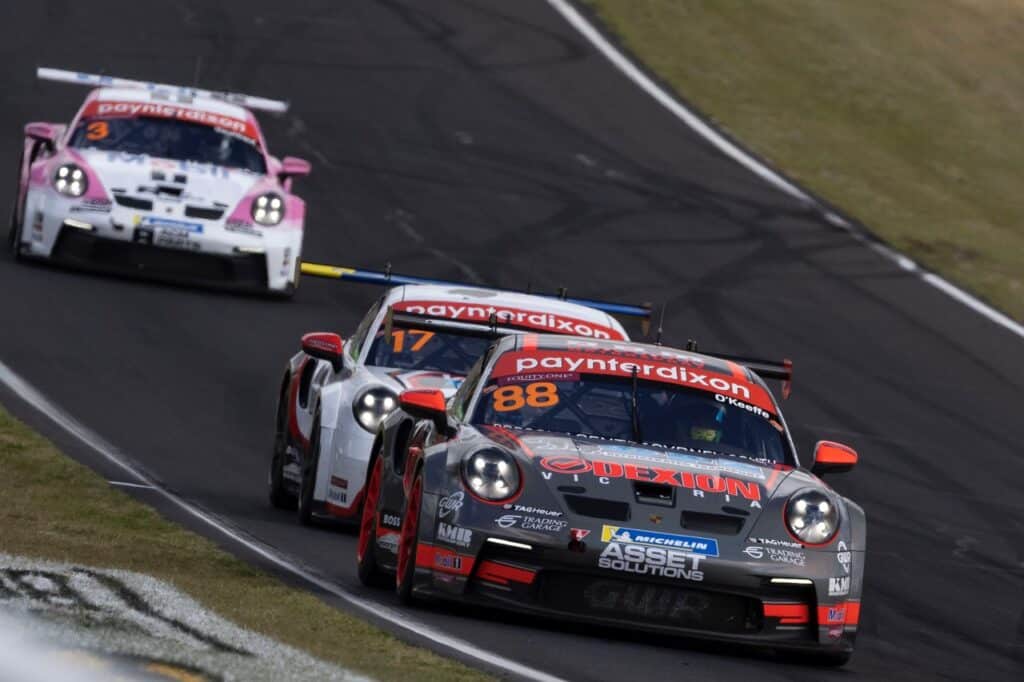 Carrera Cup Round Results Summary
Qualifying: 4th
Race 1: 4th
Race 2: 8th
Race 3: 6th
Overall: 5th
Supercars Bathurst 1000 Results Summary
Qualifying: 4th
Race: 10th
Carrera Cup Championship Points
Callum Hedge – 681
Jackson Walls – 675
Dale Wood – 547
Max Vidau – 536
Dylan O'Keeffe – 504
Bayley Hall – 413
Simon Fallon – 413
Fabian Coulthard – 378
Thomas Maxwell – 329
David Russell – 323