Dylan O'Keeffe has kept his TCR title hopes alive with an attacking recovery drive from a flat tyre, in Round 5 of the TCR Australia Series at Winton this weekend.
The weekend started on a positive note, O'Keeffe maintaining his perfect record for top four qualifying performances, and driving the Ashley Seward Motorsport Alfa to third in Saturday afternoon's opening race despite managing a brake issue for much of the 16-lap distance.
"The practice session on Saturday morning was interrupted by a couple of red flags, but the Ashley Seward Motorsport crew still found a good setup for qualifying," O'Keeffe said.
"In Race 1, I stayed with the lead pack at the start, but after a few laps, the brake pedal went very long and I was having to pump it several times to slow the car down.
"I focused on staying on the track and bringing the car home, and fortunately I was able to stay in third."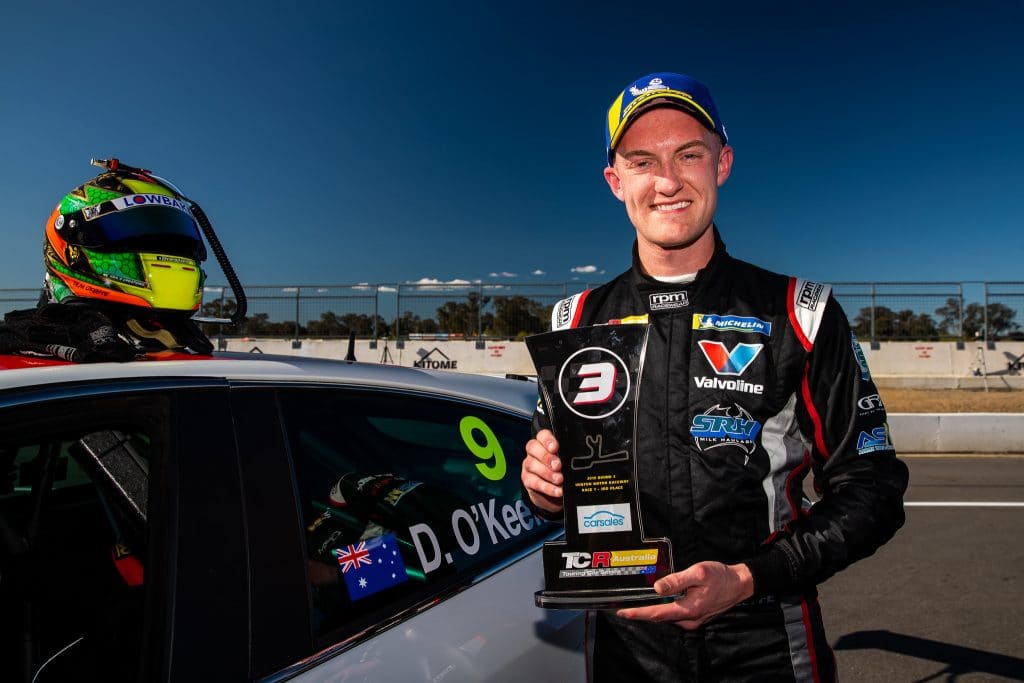 O'Keeffe was shuffled back to fifth place at the start of Race 2, but again stayed with the lead pack until suffering a front-left tyre failure, which forced the ASM Alfa into the pits for repairs. O'Keeffe resumed the race in 15th position.
"The car was OK at the start of the race, but the Alfa's gearing meant it wasn't coming out of the slower corners as well as some of the other cars, which made it difficult to overtake," O'Keeffe said.
"As the race went on, the car started understeering quite badly, and eventually the tyre let go altogether at Turn 4 – I think there was a slow leak, and it gradually deflated until it went completely flat."
A fired-up Dylan O'Keeffe returned to the circuit for Race 3, and wasted no time in carving his way through the field. Despite the limited overtaking opportunities at the Winton circuit, he progressed to eighth position at the chequered flag, salvaging some valuable points.
"I had some good battles – my pace was decent when I had clear track, but once again it took me a while to set up passing opportunities," he said.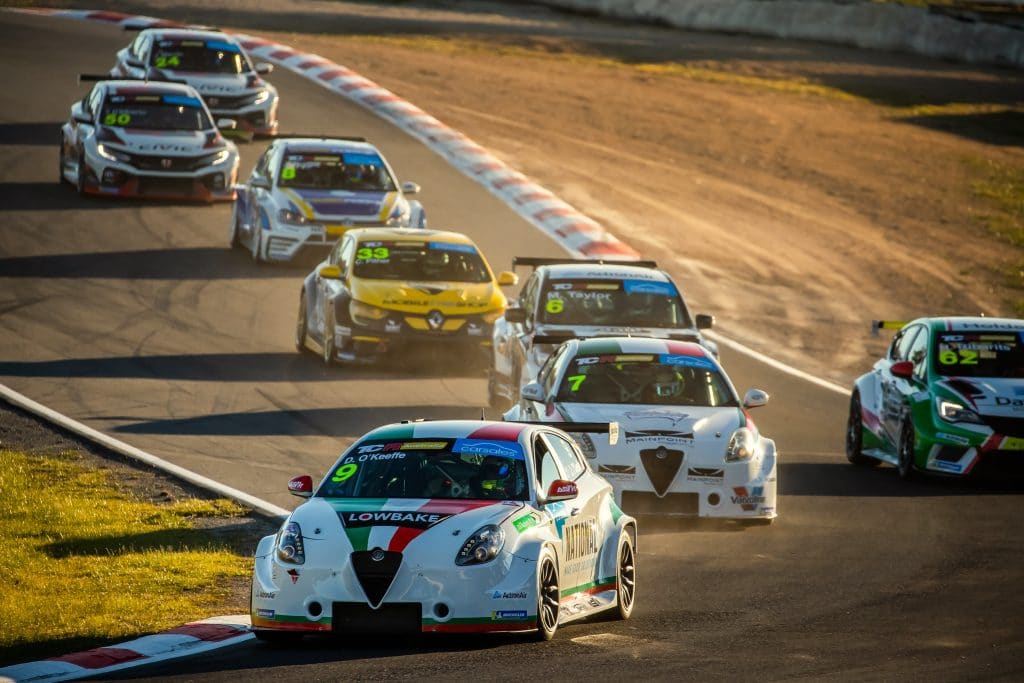 While not the ideal weekend from a championship perspective, O'Keeffe said his Alfa's speed was still competitive.
"Out of all the tracks we've been to, this is probably the one that's suited our car the least, but our pace was still good enough to be in the top three," he said.
"Even with the flat tyre in Race 2, the ASM boys did a great job of getting me back on track so I could salvage some points, and the car was fast enough for me to make up eight places in Race 3.
"I'm looking forward to heading to Sandown for the next round – it's a circuit that will suit the Alfa a lot better," O'Keeffe concluded.
Round Results Summary
Qualifying: 4th
Race 1: 3rd
Race 2: 15th
Race 3: 8th
Overall: 8th
Top 10 Points – After Round 5
1. Will Brown – 538
2. Dylan O'Keeffe – 422
3. Tony D'Alberto – 393
4. Nathan Morcom – 386
5. Aaron Cameron – 379
6. James Moffat – 315
7. John Martin – 302
8. Jason Bright – 284
9. Russell Ingall – 275
10. Leanne Tander – 220