Dylan O'Keeffe says the 2023 season presents his best chance of winning the Porsche Paynter Dixon Carrera Cup Australia Championship, confirming he will return to the GWR Australia squad for his fifth season in the competitive one-make series.
The commercial partners for O'Keeffe's 2023 campaign were also confirmed today; Dexion Victoria returns as the major partner, while Trading Garage, OFE Refrigerated Transport, Local Roadways and RAM Motorsport signing on as additional Carrera Cup sponsors. O'Keeffe continues to be personally backed by Ringwood Mazda, Lowbake, KMB Motorsport and Schaeffler Australia.
O'Keeffe competed in Carrera Cup from 2016 to 2018, achieving a best result of third in the standings. Upon his return to the category last year, O'Keeffe swiftly reacquainted himself with the Porsche GT3 Cup car and notched up a pole position, a race win and nine top-three race finishes on his way to fourth in the points.
Heading into 2023, O'Keeffe said championship success is the clear goal.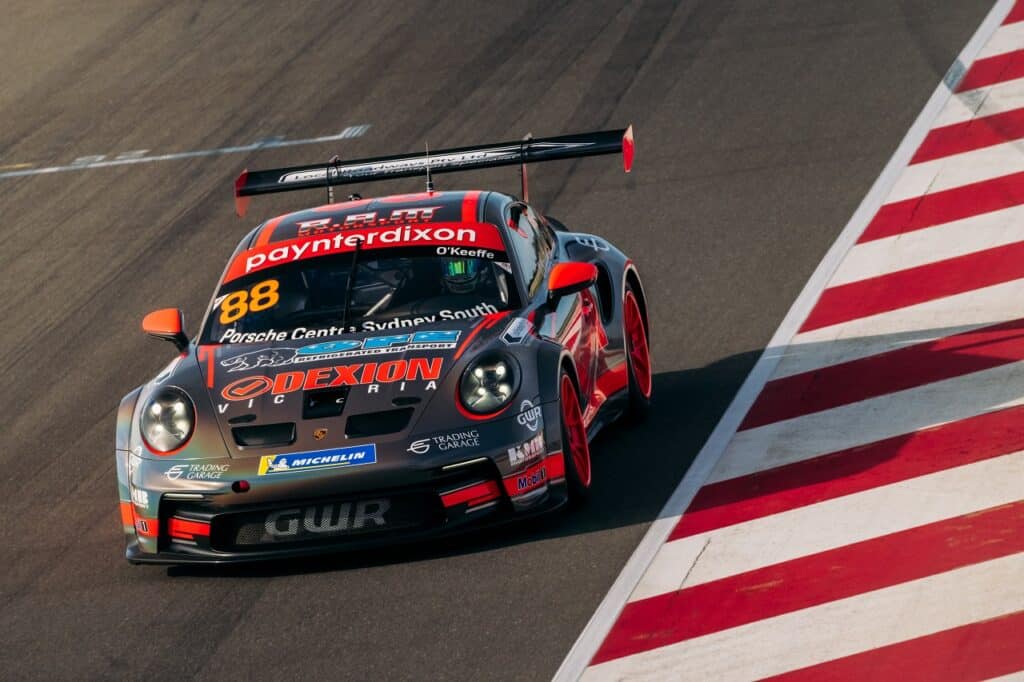 "Over the off season, we've identified a couple of areas where we need to improve, to be able to take the next step forward and contend for regular race victories.
"Qualifying was the strongest part of our game last year – I qualified in the top three at six of the eight rounds – but there are a few aspects of our race setup that need some work, such as our performance on cold tyres."
O'Keeffe's Carrera Cup car will be engineered by former Jordan Formula 1 crew member Rob Palermo, while his team-mates at GWR will be Pro-Am Class drivers Dean Cook and Indiran Padayachee.
The first round of the 2023 Carrera Cup will be held at the Australian Grand Prix, 30 March-2 April.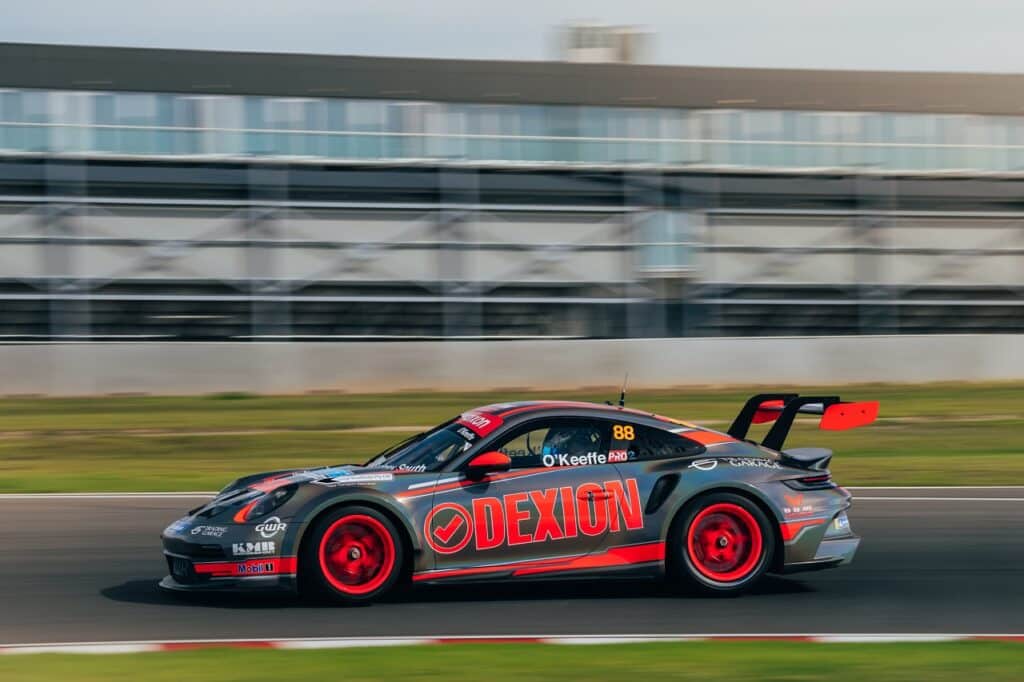 2023 Porsche Paynter Dixon Carrera Cup Australia Calendar
Round 1. Australian Grand Prix, 30 March-2 April
Round 2. Hidden Valley, 16-18 June
Round 3. Townsville, 7-9 July
Round 4. The Bend Motorsport Park, 18-20 August
Round 5. Sandown 500, 15-17 September
Round 6. Bathurst 1000, 5-8 October
Round 7. Gold Coast 500, 27-29 October
Round 8. Adelaide 500, 23-26 November