Dylan O'Keeffe is aiming to continue his winning Sydney Motorsport Park night-time form when he returns to the venue this weekend for Round 4 of the Supercheap Auto TCR Australia Series.
O'Keeffe's last night-time race at SMP was in Porsche Carrera Cup in 2018 and the occasion was a successful one, with the Melbourne driver emerging victorious in the Australia v Asia contest.
Since then, O'Keeffe has enjoyed more success at the venue including second place overall in the maiden TCR Australia round in 2019, and pole position last year.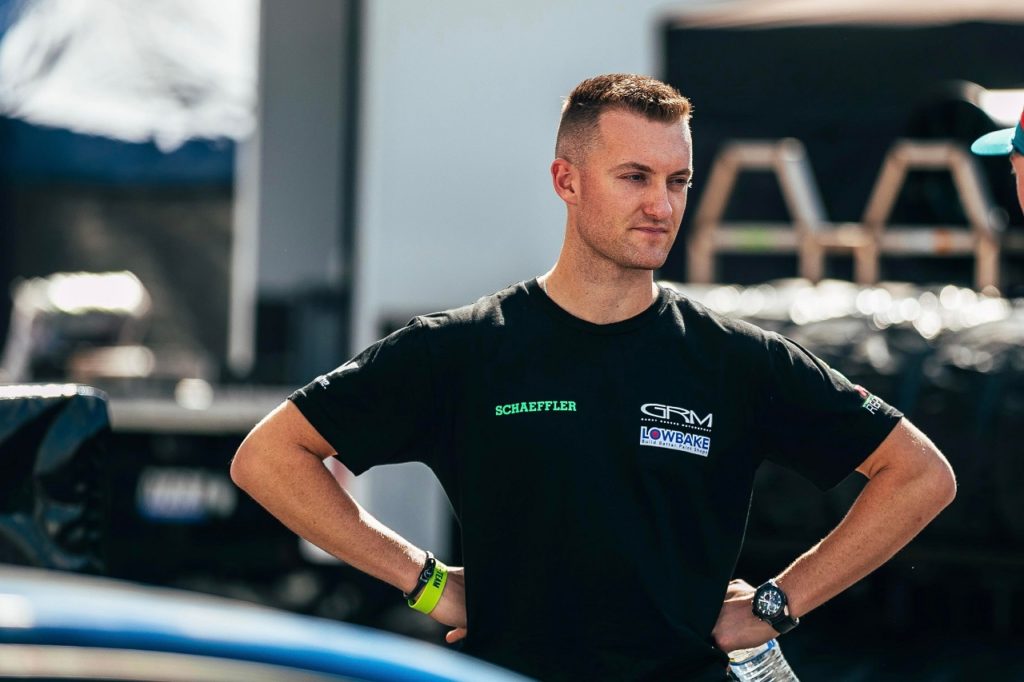 "I love Sydney Motorsport Park, it's a track where I've always gone well and it seems to suit my driving style," O'Keeffe said.
"The Carrera Cup night race in 2018 was one of the most enjoyable weekends of motorsport I've had, and since then, I've tended to go well in the TCR rounds."
In the last round at Bathurst, O'Keeffe ran consistently in the lead pack all weekend, with his healthy points haul elevating him to third in the series standings. With the leaders within striking distance, O'Keeffe said he is driving with the championship in mind.
"The way the TCR series is structured, with the reverse-grid races and differences in car performance between tracks, I think you always have to drive with one eye on the championship," he said.
"Of course, I always want race wins but what we've seen so far this year is that a smart and sensible approach, where you avoid DNFs, will ultimately reward you. Look at Tony D'Alberto – he hasn't won any races but he also hasn't had any terrible results, and that's why he's leading the championship."
Off the back of strong performances at Bathurst, all Peugeot 308 drivers will be carrying success ballast this weekend but O'Keeffe is ready to overcome the challenge.
"We will be weighed down a little bit this weekend, but that just means we'll have to drive a bit faster!" he said.
Practice for the TCR Series will be held on Friday. All three races will be shown live on Stan Sport, with Saturday night's race also on 9GEM.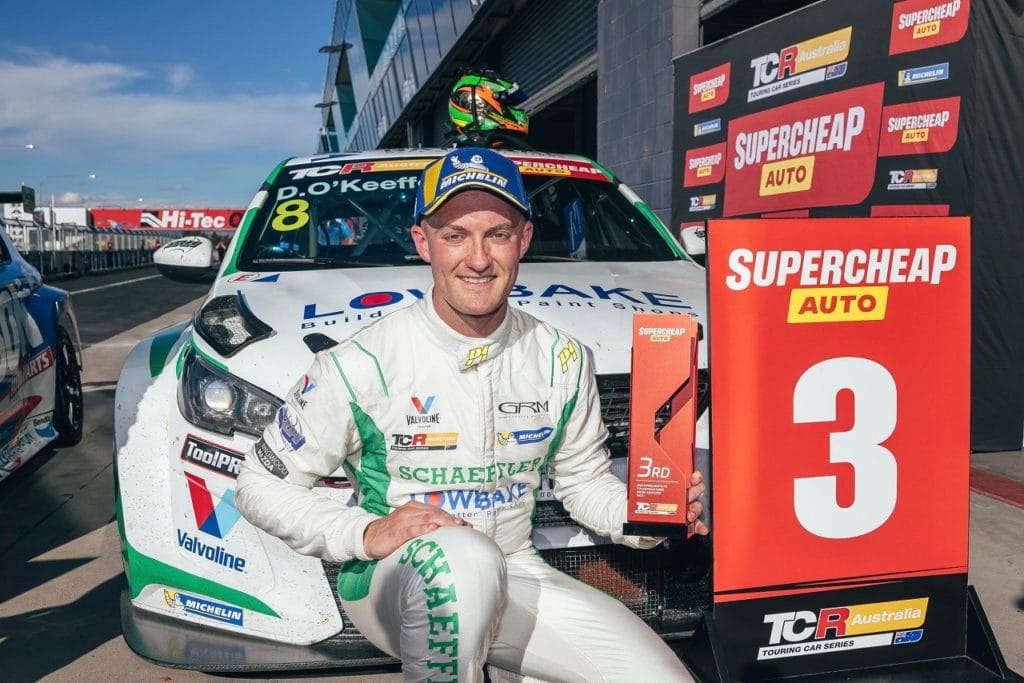 Event Schedule
Friday, 27 May
2:00pm – Practice 1 (30 min)
7:30pm – Practice 2 (30 min)
Saturday, 28 May
1:35pm – Qualifying 1 (15 min)
1:55pm – Qualifying 2 (10 min)
6:55pm – Race 1 (15 laps)
Sunday, 29 May
11:20am – Race 2 (17 laps)
4:10pm – Race 3 (17 laps)