Dylan O'Keeffe is aiming to reproduce his strong previous form at Darwin's Hidden Valley Raceway in Round 2 of the Porsche Paynter Dixon Carrera Cup Australia this weekend, as he looks to bounce back from a tough opening round at the Australian Grand Prix.
Hidden Valley was the scene of O'Keeffe's maiden round win in 2018 and he finished on the podium at the venue last year.
O'Keeffe and his GWR/RAM Motorsport team recently tested the Dexion Porsche 992 GT3 at Winton, and while the test day was hampered by wet weather, O'Keeffe said they still learned plenty.
"While the rain at our test wasn't ideal, we still came away with some valuable information and I feel like we're heading to Hidden Valley better prepared than last year.
"Going back through last year's Darwin data with my engineer Rob, we identified many areas for improvement so I feel like we're in good shape this weekend."
The hot weather conditions always challenge drivers in Darwin but O'Keeffe feels he and his rivals are all up to the task.
"The drivers at the front of the Carrera Cup field all train hard, so I don't think the heat will be too much of an issue," he said.
"The key will be making sure the car looks after its tyres over the weekend and that we've still got some decent tyres at our disposal by Race 3 on Sunday."
This weekend's three races will be shown live on Fox Sports and Kayo.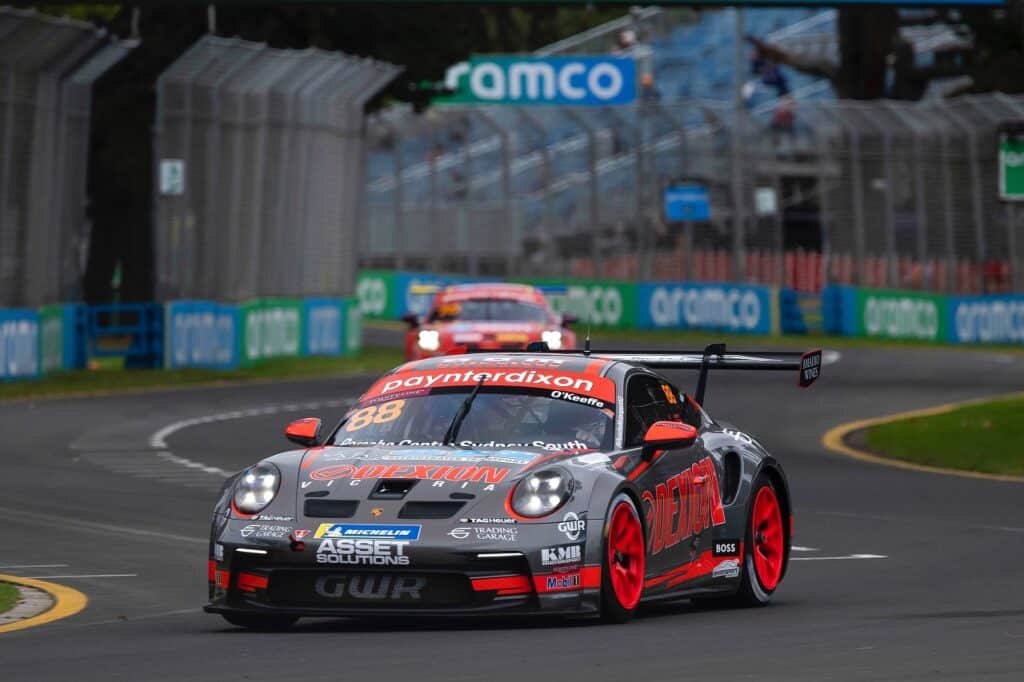 Porsche Paynter Dixon Carrera Cup Round 2 Schedule
Friday, 16 June
10:05am – Practice 1 (25 min)
1:30pm – Practice 2 (25 min)
Saturday, 17 June
9:55am – Am Qualifying (12 min)
10:13am – Pro Qualifying (12 min)
2:10pm – Race 1 (18 laps)
Sunday, 18 June
10:20am – Race 2 (18 laps)
2:10pm – Race 3 (18 laps)