Dylan O'Keeffe has moved up to second in the Porsche Paynter Dixon Carrera Cup Australia standings and is just 46 points off the championship lead after finishing second overall in Round 5 at The Bend Motorsport Park this weekend.
O'Keeffe qualified his Dexion/RAM Motorsport Porsche GT3 Cup car in second place – his fourth straight top-three qualifying performance, after a masterstroke tyre strategy from his GWR Australia team.
"Heading into qualifying, the track temperature was very low, so we knew it would be critical to set the tyre pressures correctly and have enough laps to get them up to the optimum temperature," O'Keeffe said.
"As it turned out, my engineer Dejan absolutely nailed the timing and I was able to start my final lap of the session just before the chequered flag came out. My lap was good enough to put my on the front row of the grid and only a fraction slower than the pole time."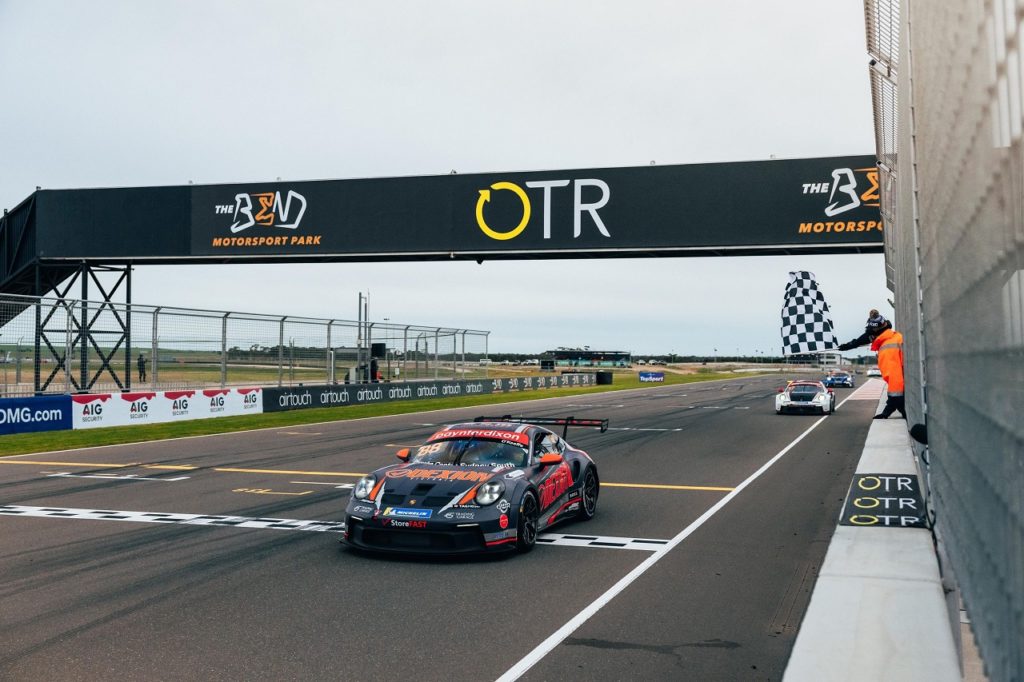 O'Keeffe finished second in an uneventful Race 1.
The second race was more challenging; a lengthy Safety Car intervention bunched up the field, and was followed by a shower of rain that made the track surface extremely slippery. O'Keeffe negotiated the challenges and drove a mistake-free race to again finish in second place.
In the third and final race, O'Keeffe fell to third in the first corner, and unfortunately a couple of Safety Car interventions restricted his opportunities to recover the lost position – the race ultimately finished behind the Safety Car.
However, O'Keeffe's consistency across the three races enabled him to secure the runner-up spot for the weekend and he also improved to second in the standings, having finished on the podium in three of the last five rounds.
"Overall, it was an excellent weekend and a great way to bounce back after our unlucky weekend at Townsville – we've taken back all the ground we lost in the championship, and then some," O'Keeffe said.
"Our qualifying form is one of our biggest strengths at the moment, and there are just a few little things we need to work on to improve our performance in racing conditions, such as our speed on cold tyres in the early laps."
O'Keeffe's attention now turns back to the TCR Australia Series, with the fifth round to be held at Queensland Raceway next weekend.
The sixth round of the Porsche Carrera Cup Australia will be held at Sandown, 19-21 August.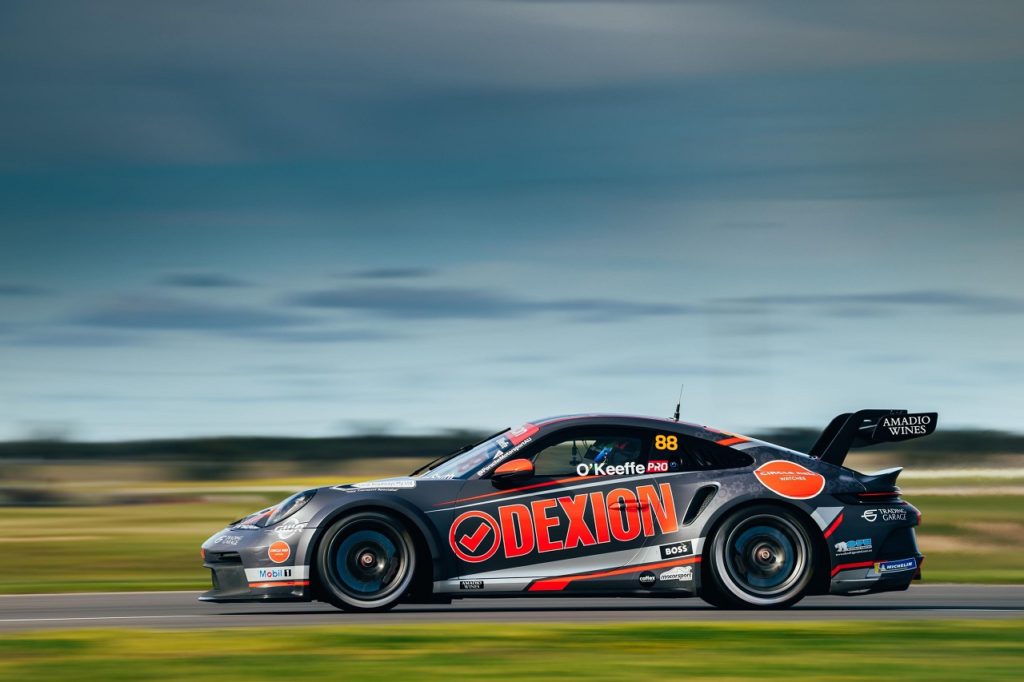 Round Results Summary
Qualifying: 2nd
Race 1: 2nd
Race 2: 2nd
Race 3: 3rd
Overall: 2nd
Carrera Cup Championship Points
Harri Jones – 605
Dylan O'Keeffe – 559
David Wall – 549
David Russell – 488
Aaron Love – 422
Dale Wood – 418
Christian Pancione – 409
Luke Youlden – 392
Max Vidau – 386
Callum Hedge – 379