Dexion/RAM Motorsport driver Dylan O'Keeffe has rounded out a consistent return season to the Porsche Paynter Dixon Carrera Cup Championship by finishing fourth overall in the final round at the Boost Mobile Gold Coast 500 on the weekend.
In qualifying, O'Keeffe landed in fifth position on the grid after setting his fastest lap just before the session was interrupted with a red flag, and finished fifth in Race 1 after a close battle with points leader Harri Jones.
Another close contest ensued in Race 2, O'Keeffe narrowly missing a top three result after a spirited dice with David Russell in which the two cars ran side-by-side into the first chicane at one point.
A slow start in Race 3 cost O'Keeffe a couple of places on the opening lap, but he recovered to finish fifth, securing fourth for both the round and the championship.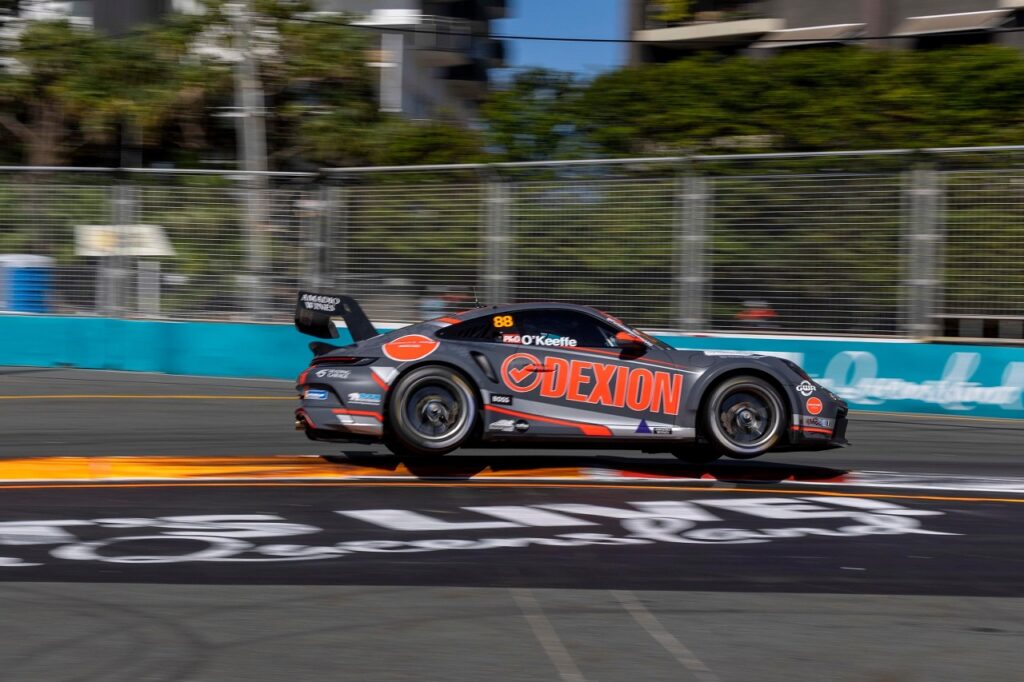 "We had good race pace this weekend, but there were a couple of moments in the races that didn't quite go our way and cost us some track position," O'Keeffe said.
"It didn't help that I made ordinary starts in Races 2 and 3, leaving myself with some extra work to do."
While disappointed to narrowly miss out on a top three championship result, O'Keeffe said he was pleased to achieve some milestones for his GWR Australia team.
"I've really enjoyed being back in Carrera Cup – it's a professionally managed series and the quality of competition is very high," he said.
"I feel like our biggest strength was probably our qualifying performances – I qualified in the top three at six rounds.
"It was satisfying to deliver GWR their first pole at the Winton round, and first race win at Sandown – they were the highlights of the year.
"The lowlight was Race 2 at Sandown, where we had our only DNF of the year – without that mishap, I would have been well inside the top three in the points and challenging a lot more closely for the title.
"Overall though, there are a lot of positives we can take away from this season and carry them forward into 2023.
"A big thank you to Garth Walden and the GWR team, Michael Sheargold from RAM Motorsport and all the sponsors of my Carrera Cup program for their support throughout the season," O'Keeffe concluded.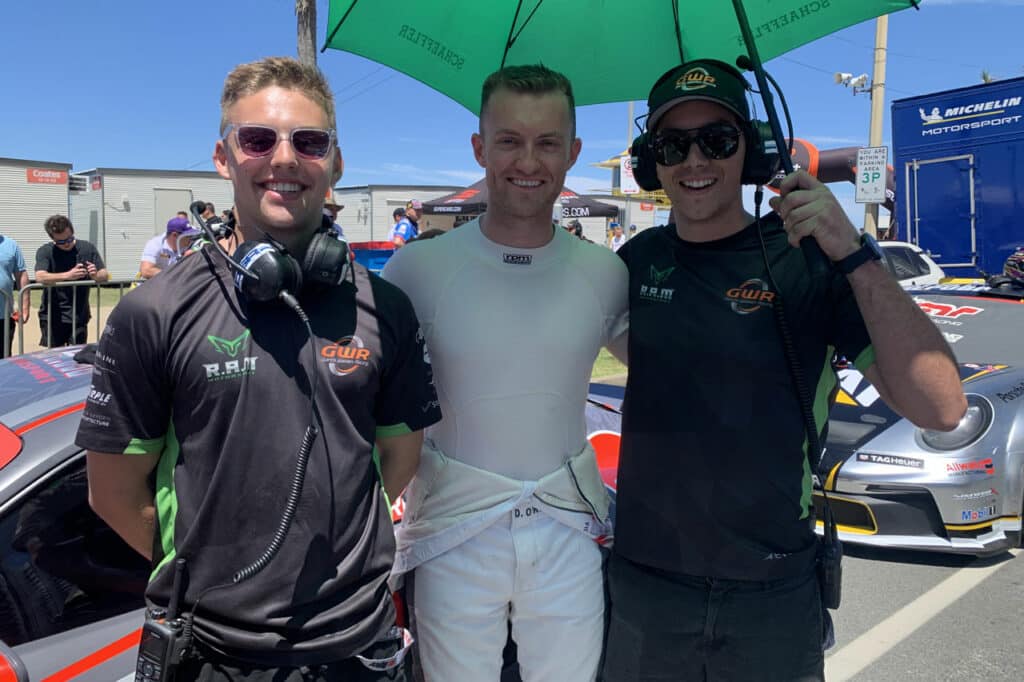 Carrera Cup Round Results Summary
Qualifying: 5th
Race 1: 5th
Race 2: 4th
Race 3: 5th
Overall: 4th