Dylan O'Keeffe has finished 14th with Garry Jacobson in the 2021 Repco Bathurst 1000 with Team Sydney, his second start in the Great Race and his first in a Holden Commodore.  
The result marks a second top 15 finish in as many starts for O'Keeffe after he finished 11th last year with Kelly Racing in a Ford Mustang. 
The Jacobson/O'Keeffe Commodore began Sunday's race from 25th on the grid, with main game driver Jacobson electing to start the race. The pair steadily rose up the order over the 161 laps, keeping out of trouble on track. Even though they were hampered by a couple of technical glitches, they were able to finish the race on the lead lap. 
Partway through one of O'Keeffe's stints, the car's dashboard display failed, leaving the Melbourne based driver without vital information. Later on, the car's clutch also developed a problem, resulting in a loss of time during pit stops.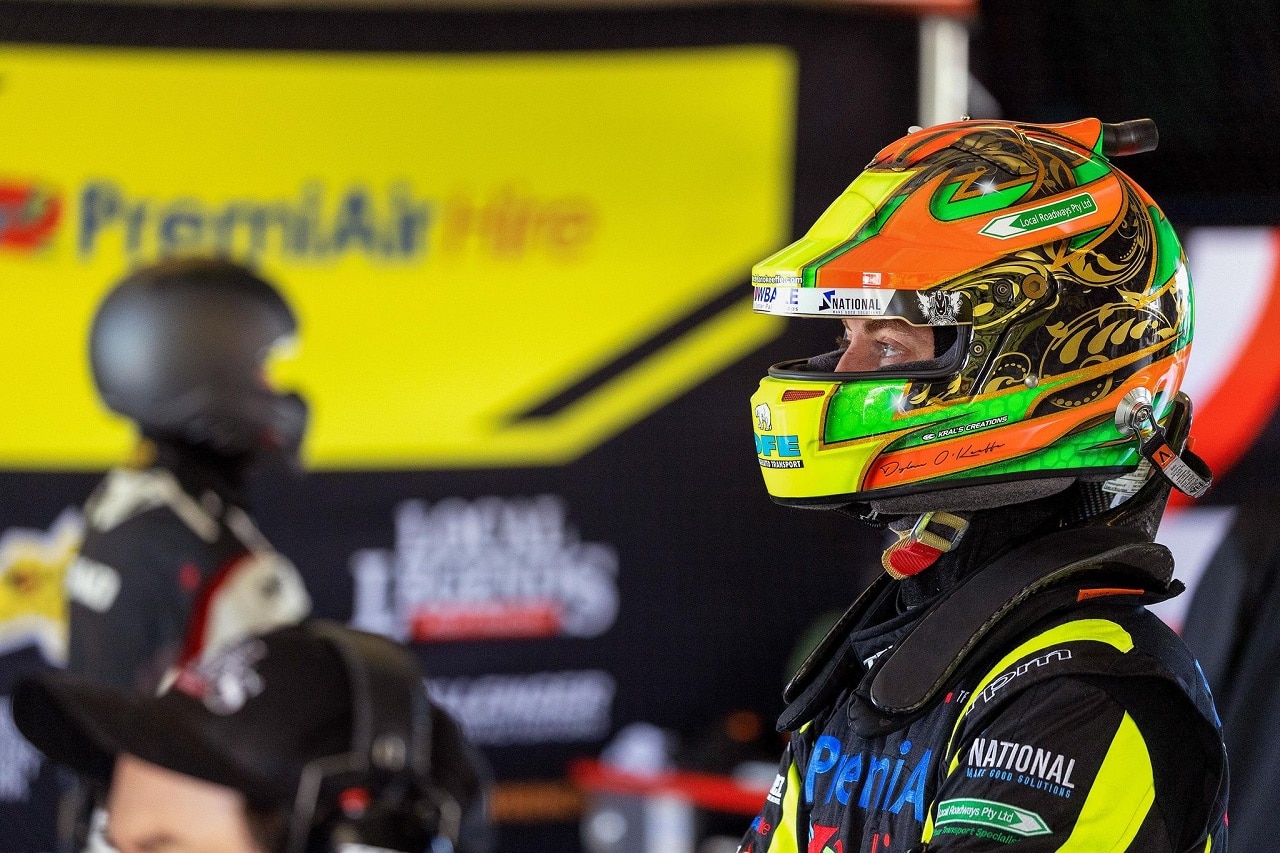 "It wasn't without its issues, as is any Bathurst 1000 race," said O'Keeffe.  
"We decided to start Garry but unfortunately he had some contact early on and couldn't make up as many positions as we'd have liked.  
"During my first stint, I was quicker than the cars in front but I just couldn't overtake them. If I was to try a move, it would have been quite high risk and it was too early to be racing aggressively for track position.  
"I did a double stint and the first five laps after the pit stop felt really good, but then we lost the dash and it was quite a struggle, I felt a bit lost. 
"Fortunately when Garry hopped back in, they were able to rectify it so he was able to get to work. In my third and last stint, the clutch let go so I never really got to enjoy a clean run. The clutch issue resulted in us losing quite a bit of time and probably cost us a top 10 result.  
"We were able to finish, which was one goal for us; given everything that happened, I'm happy with the result. 
The massive Bathurst 1000 event also saw O'Keeffe driving his Garry Rogers Renault Megane R.S. in the TCR Australia support races; after finishing 10th in the first race, he was a casualty in the second race after a high-speed excursion at the Chase and recovered to 13th in race three. 
O'Keeffe's racing plans for the 2022 season will be announced in the new year.