Dylan O'Keeffe has demonstrated his overtaking prowess in Round 6 of the Supercheap Auto TCR Australia Series at Sandown on the weekend, charging through the field in Sunday's two races after a mechanical problem sidelined him in Saturday's opening encounter.
After qualifying seventh in Saturday morning's wet sessions, O'Keeffe was forced to avoid a stalled car at the start of Race 1, but still maintained a position inside the top 10 before an electrical problem caused his Schaeffler/Garry Rogers Motorsport Peugeot 308 to grind to a halt on the circuit.
"The start of Race 1 was tough – I only just avoided hitting the stalled car off the starting grid, and it was hard following other cars because there was so much spray," O'Keeffe said.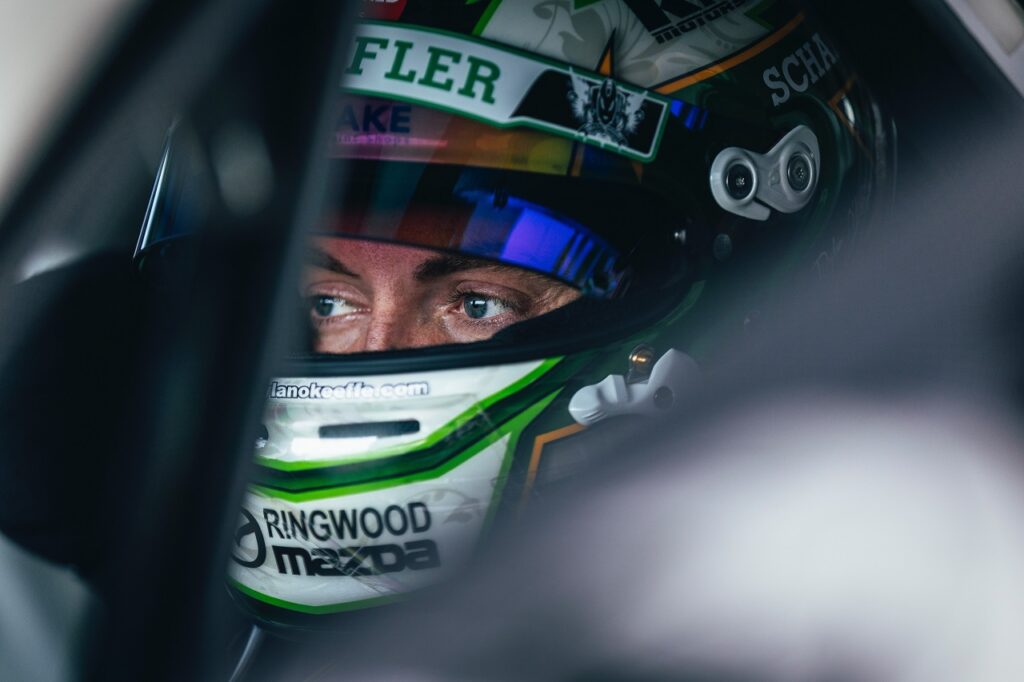 "I was still in the top 10 and would have been in a good position for the top-10 reverse grid in Race 2, but unfortunately the car stopped with an electrical problem. It turned out to be a very minor issue, so it was easily fixed but very frustrating."
In Race 2, a determined O'Keeffe charged from the back of the grid to seventh place, demonstrating his wet-weather speed and race craft.
Grid positions for the third race were based on points from Races 1 and 2, relegating O'Keeffe to a lowly starting position of 16th due to his nil points haul in Race 1.
Nevertheless, he again stormed through the pack, finishing in eighth position. While the Race 1 DNF was a costly blow to his title hopes, O'Keeffe's Race 2 and 3 results enabled him to maintain seventh in the series standings.
"The Race 1 issue was obviously a lowlight – without that, we would have been in good shape for the rest of the weekend because our race pace was as good as anyone's," O'Keeffe said.
The final round of the 2022 TCR Australia Series will be held at the Bathurst International in November; O'Keeffe is expecting the Peugeots to run strongly there following the results earlier in the year.
"When we raced at Bathurst at Easter, all the Peugeots were fast, which gives me confidence we can finish the TCR season on a high note," he said.
In the meantime, O'Keeffe's attention now turns to the Repco Bathurst 1000, along with Round 7 of the Porsche Carrera Cup Australia in three weeks.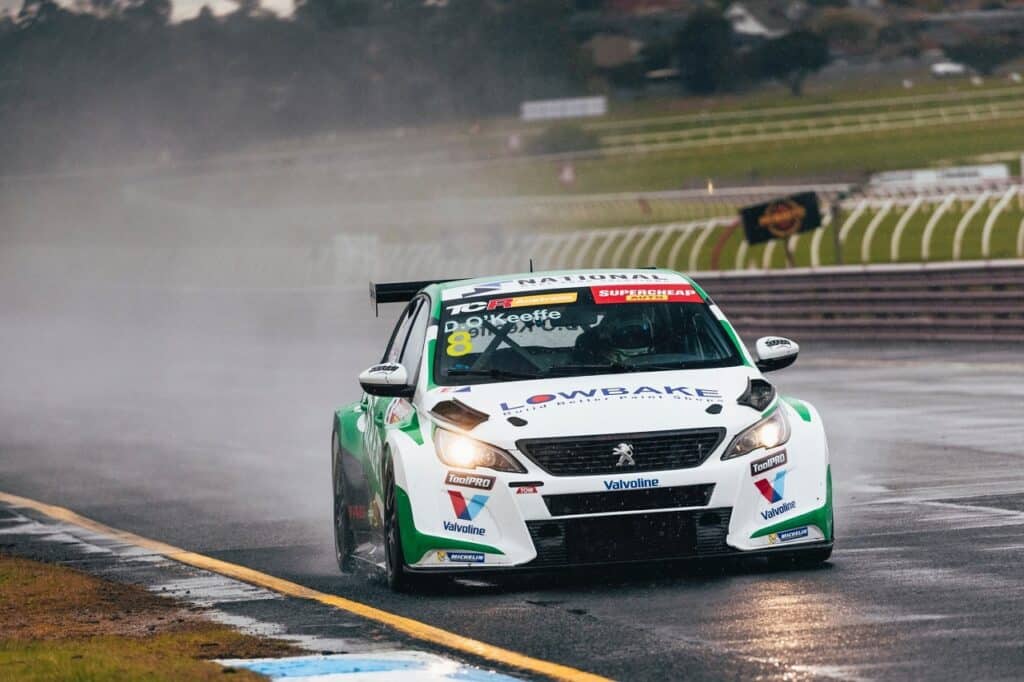 TCR Australia Round 6 Results
Qualifying: 7th
Race 1: DNF
Race 2: 7th
Race 3: 8th
Overall: 15th
TCR Australia – Top 10 Points
Tony D'Alberto – 658
Jordan Cox – 602
Will Brown – 585
Josh Buchan – 565
Zac Soutar – 565
Jay Hanson – 531
Dylan O'Keeffe – 504
Bailey Sweeny – 489
Ben Bargwanna – 479
Nathan Morcom – 471