Supercheap Auto TCR Australia regular Dylan O'Keeffe will make his first appearance in the Fanatec GT World Challenge Australia Series this weekend at The Bend Motorsport Park following a strong testing programme last week.
O'Keeffe is competing for Tony Bates Racing in the #24 Bostik Australia Trade Audi, run by Melbourne Performance Centre. The team enjoyed a test day at The Bend last Tuesday where O'Keeffe gained valuable miles in the car in addition to time spent at the MPC simulator with co-driver Tony Bates.
"The day we spent at The Bend was important for our preparation. I was able to reacquaint myself with the car and Tony helped us find a balanced setup," said O'Keeffe.
"Fortunately, I've driven the Audi on a number of occasions in previous years, so it was just a case of getting readjusted, and not learning a whole new car. However, coming from the TCR is a massive change, which takes a bit of getting used to as they're almost on opposite ends of the spectrum."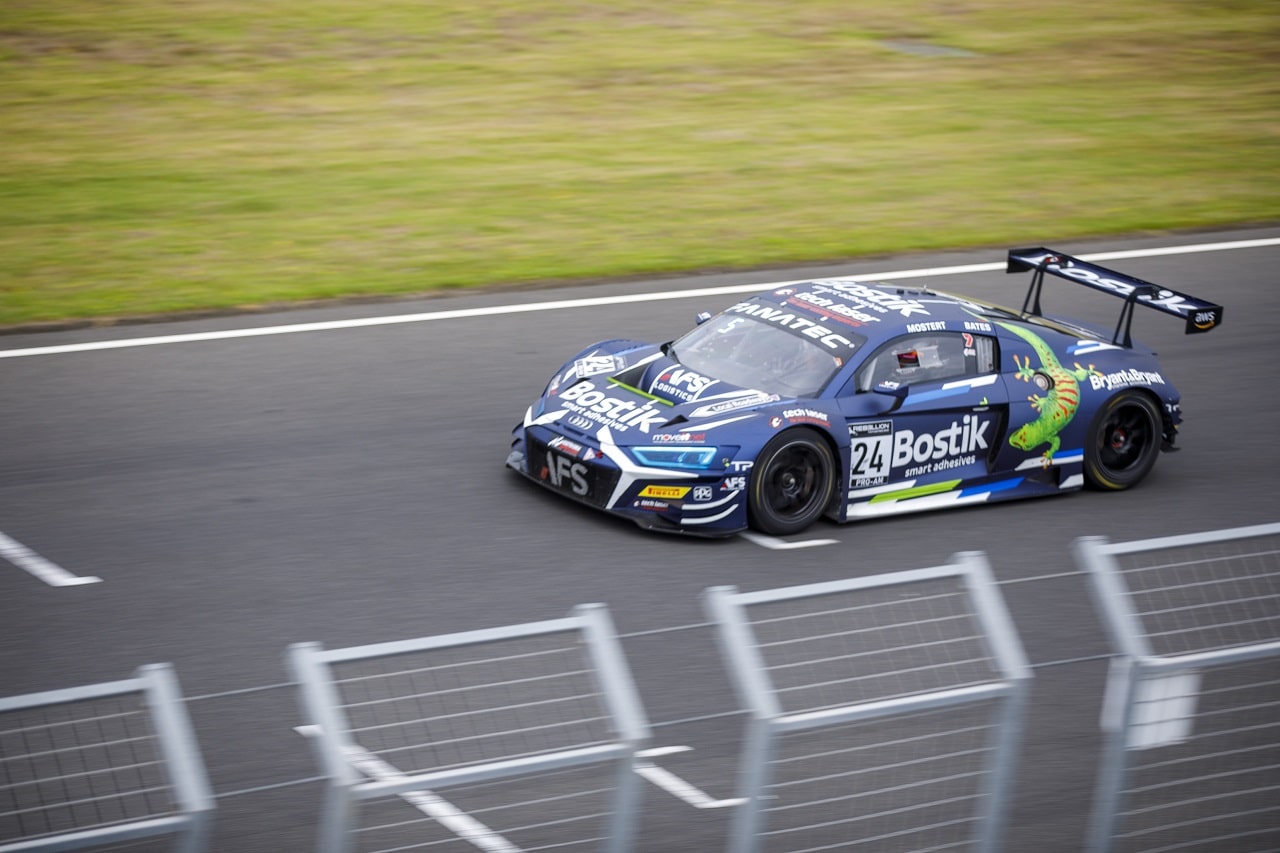 Melbourne Performance Centre, who run a number of cars in the category, house state of the art simulators in their workshop.
"Getting to work with MPC is fantastic, they're a professional outfit with a wealth of resources at their disposal. The simulators are a great tool that Tony and I have utilised, to further understand how the car will react around The Bend."
"Both the test day and the time on the simulator have really helped get me comfortable with the Audi once again and I'm confident that I'll be on the pace this weekend," concluded O'Keeffe.
Round three of the Fanatec GT World Challenge Australia Series takes places on the support card for the OTR SuperSprint from May 7-9.
GT World Challenge Track Schedule
Friday
10:45am – Practice 1 (25 mins)
1:05pm – Practice 2 (25 mins)
3:25pm – Qualifying 1 (15 mins)
3:45pm – Qualifying 2 (15 mins)
Saturday
11:35am – Race 1 (60 mins)
Sunday
10:00am – Race 2 (60 mins)
GT World Challenge PRO/AM Points
Yasser Shahin/Garth Tander – 93
Jeffery Ibrahim – 76
Tony Bates/Chaz Mostert – 57
Grove/S. Grove – 54
Shane Van Gisbergen – 43
Jamie Whincup – 33
Adrian Deitz/David Wall – 20