The Porsche Paynter Dixon Carrera Cup Endurance Cup has emerged as a prize within Dylan O'Keeffe's grasp, when the championship resumes at the Boost Mobile Gold Coast 500 for the penultimate round this weekend.
While he endured a difficult first half of the season, the Dexion Victoria Porsche driver was able to keep his points tally ticking over in the longer-distance races that featured at the Townsville, Tailem Bend, Sandown and Bathurst rounds, and now finds himself just 11 points behind Endurance Cup leader, Callum Hedge.
"The first half of the season may not have gone according to plan in many ways, but I was at least able to score decent points in the endurance races, so I'm in with a chance of taking out the Endurance Cup – it's definitely something I'll be thinking about this weekend," O'Keeffe said.
In terms of the overall championship, O'Keeffe's upswing in form at the Sandown and Bathurst rounds has also moved him within striking distance of the top three, a result that barely seemed possible a few rounds ago when he was languishing outside the top 10 on the leaderboard.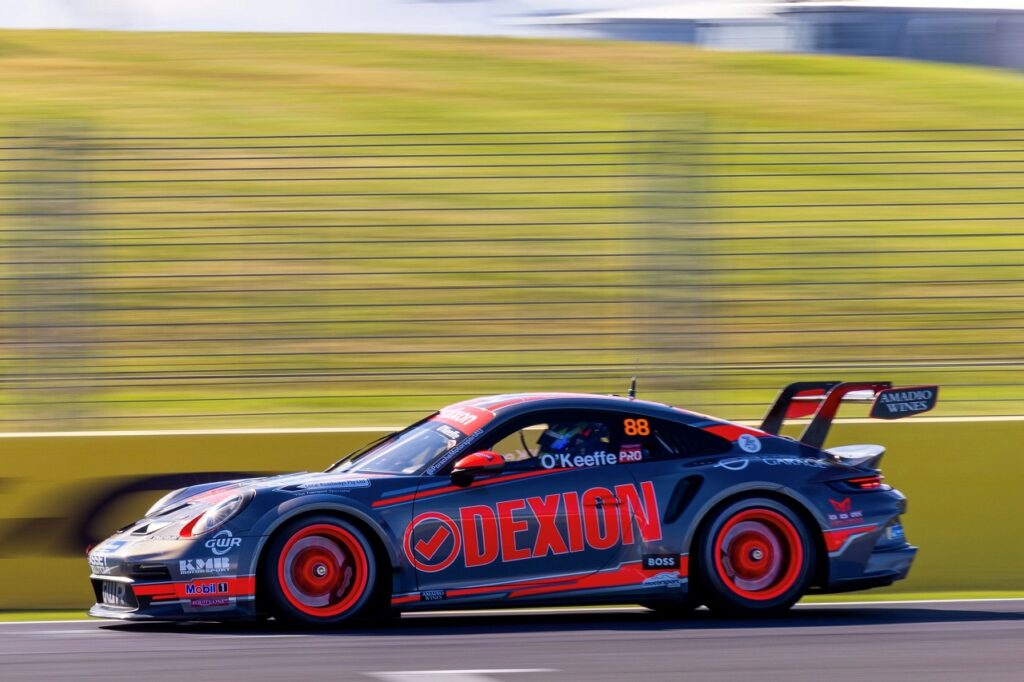 "If you had told me when I was parked on the side of the road with a smashed-up car at Tailem Bend, that I would be fighting for a top three championship position a couple of rounds later, I wouldn't have believed it," O'Keeffe said.
"But it's an absolute credit to the GWR/RAM Motorsport team for turning our fortunes around – the work they did after Tailem Bend to not only fix my car, but come up with a package that allowed me to dominate the Sandown round was incredible.
"While the Gold Coast is a street circuit, it has many similarities with Sandown including 90-degree corners and sections where you have to fire the car across kerbs, so our setup philosophy from Sandown should work well for us.
"Qualifying is always a key part of the weekend, but it will be especially important this round because the concrete-lined Gold Coast track is very hard for overtaking.
"If we can repeat the sort of raw car speed we had at Sandown, we'll be in good shape," O'Keeffe concluded.
On-track action starts on Friday with practice, ahead of qualifying and Race 1 on Saturday and Races 2 (the Endurance Cup race) and 3 on Sunday.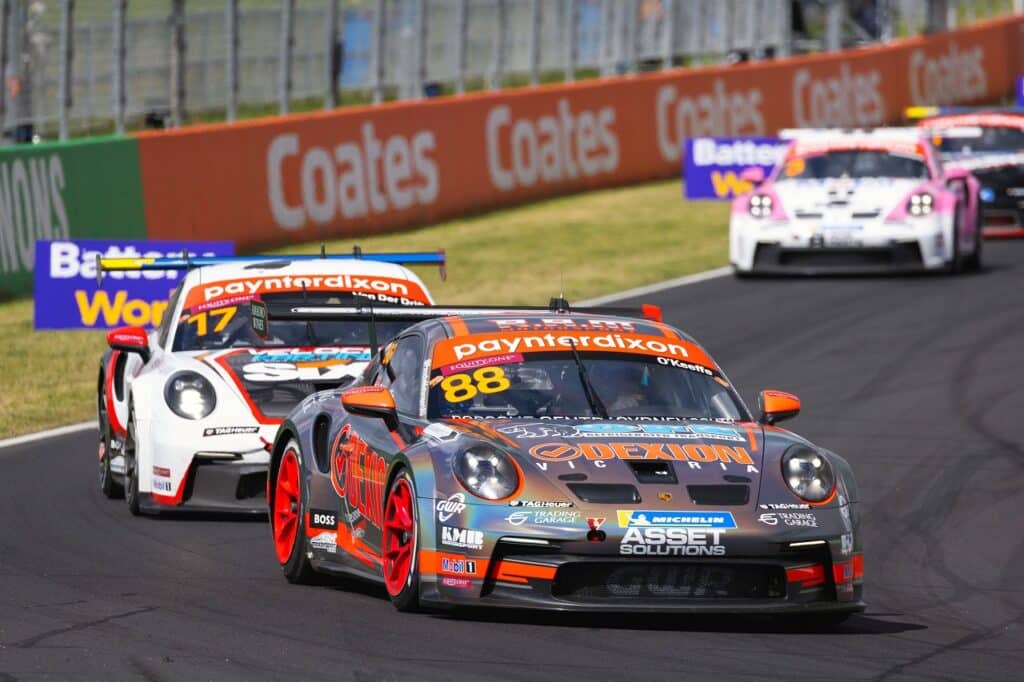 Event Schedule
Friday, 27 October
11:50am – Practice 1 (25 min)
3:15pm – Practice 2 (25 min)
Saturday, 28 October
10:45am – Qualifying 1 (12 min)
11:03am – Qualifying 2 (12 min)
3:25pm – Race 1 (16 laps)
Sunday, 29 October
9:30am – Race 2 (28 laps)
1:55pm – Race 3 (16 laps)