GWR Australia/RAM Motorsport driver Dylan O'Keeffe has been left frustrated by two separate incidences of car-to-car contact in Round 3 of the Porsche Paynter Dixon Carrera Cup Australia at the NTI Townsville 500.
After qualifying seventh, O'Keeffe copped at hit on the opening lap of Race 1, which dropped him back to 12th. The contact also bent the steering on O'Keeffe's Dexion Victoria Porsche 992 GT3 Cup car, affecting its handling balance.
"The steering damage was nowhere near as bad as it was in Darwin, but it was still affecting the handling and I had to arm-wrestle it for the rest of the race," O'Keeffe said.
Despite the setback, O'Keeffe was able to take advantage of some late carnage to improve to ninth.
Race 2 was a longer, 28-lap endurance event and O'Keeffe settled into a rhythm, making up a couple of positions and becoming involved in a late-race dice with Fabian Coulthard before eventually finishing seventh.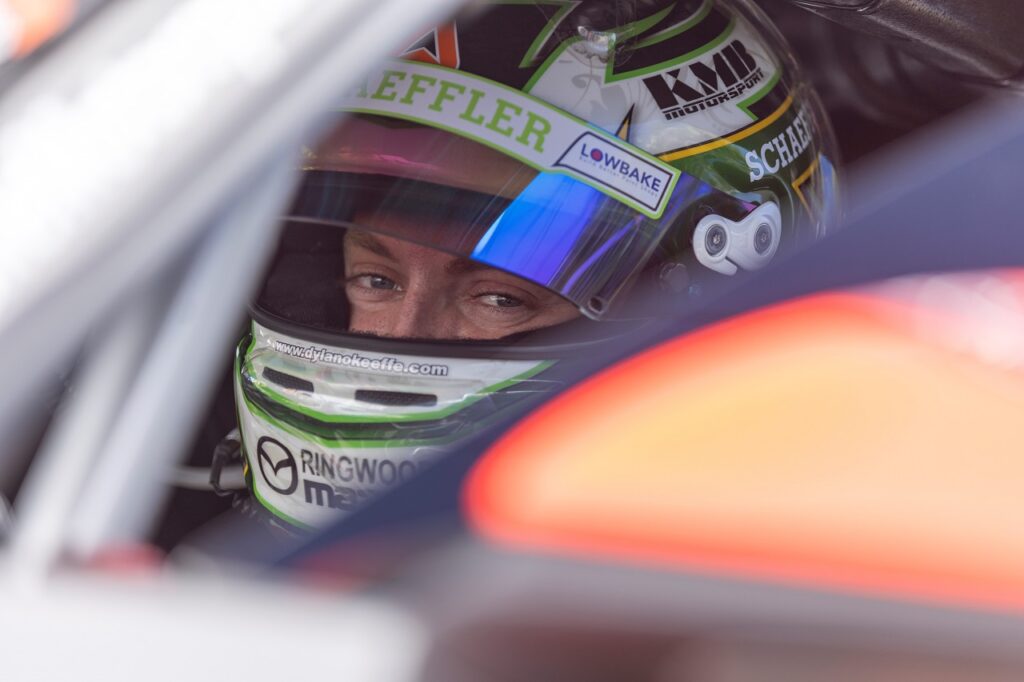 A strong start in the third and final race saw O'Keeffe making a position in the first half a lap, before he was punted into a spin at Turn 11, dropping to the rear of the field before recovering to 13th.
"It's another weekend where we had good pace at different stages, but didn't come away with any results to show for it," O'Keeffe said.
"To be involved in separate incidents on the first lap of two out of the three races was extremely disappointing, especially when they involved dive-bomb moves from the same competitor on both occasions."
O'Keeffe said he is looking forward to the next round at The Bend in August, with his GWR team set to complete a test day prior to the event.
"I'm very keen for The Bend round and I'm looking forward to a solid test day where we can nail down a fast setup, to ensure I can qualify at the sharp end of the field, away from all the mid-pack drama," O'Keeffe concluded.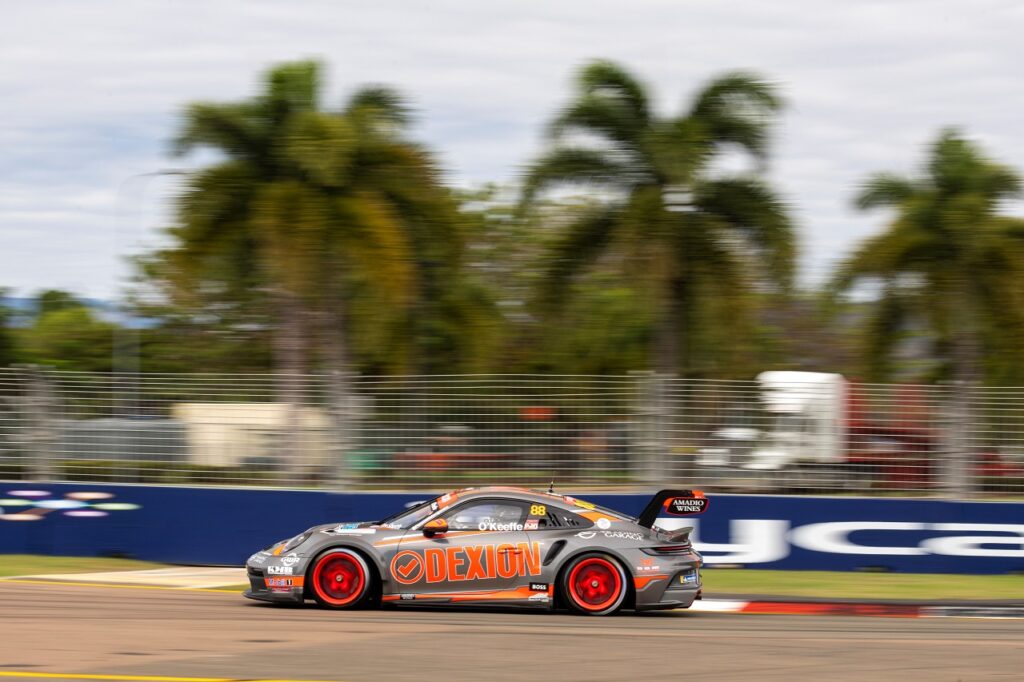 Carrera Cup Round Results Summary
Qualifying: 7th
Race 1: 9th
Race 2: 7th
Race 3: 13th
Overall: 8th
Carrera Cup – Top 10 Points
Jackson Walls – 396
Callum Hedge – 376
Max Vidau – 309
Dale Wood – 295
Alex Davison – 264
David Wall – 220
Fabian Coulthard – 193
Thomas Maxwell – 186
Nick McBride – 181
Dylan O'Keeffe – 149