Dylan O'Keeffe will make his debut for Team SYDNEY earlier than expected, the Melbourne driver lining up in the PremiAir Hire ZB Commodore for the Cash Converters Supercars eSeries starting this Wednesday night.
O'Keeffe was recently announced as Garry Jacobson's co-driver for November's Repco Bathurst 1000 and will fill in for Jacobson in the opening two rounds of the eSeries where he will do battle with other real-life drivers from the Repco Supercars Championship and Dunlop Super2 Series in the All-Stars Class.
While O'Keeffe is an accomplished sim racer, series organisers have thrown a curve ball into the equation by choosing ovals as the venues of choice for the All Stars competitors. The opening round will be held at Charlotte and round two will take place at Pocono.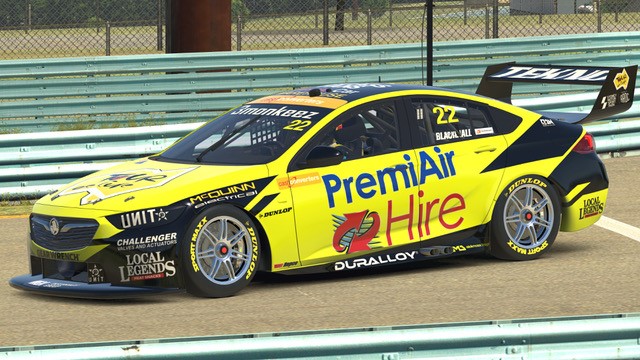 "I've been spending a lot of time on the simulator lately, it's a good way to maintain my co-ordination and concentration while real-life motorsport is on hold," O'Keeffe said.
"However, I haven't spent a lot of time doing oval races, so I'll be doing some practice over the next couple of days to make sure I'm ready to go. I think the ovals will really level up the playing field – there will be slipstreaming, bump-drafting, lots of crashes and the races will come right down to the wire.
"It will be very entertaining for everyone to watch on TV and definitely a good thing to keep everyone occupied during lockdown."
The eSeries will kick off at 7pm this Wednesday, 25 August and broadcast live on 7PLUS, Fox Sports 506, Kayo Sports and Supercars Facebook, Twitch and YouTube channels.