Ashley Seward Motorsport Alfa Romeo driver Dylan O'Keeffe has launched himself into championship contention, taking a commanding overall victory in Round 4 of the TCR Australia Series at Queensland Raceway over the weekend.
After qualifying fourth in a tightly-contested session, O'Keeffe climbed to second in Race 1 before taking lights-to-flag victories in Races 2 and 3.
The superb result saw O'Keeffe making significant inroads in the championship – as well as improving from third to second on the points table, he also reduced the margin to the leader from 125 points to 57 with three rounds still to go.
On the back of his personal-best performance in the Dunlop Super2 Series the previous weekend, O'Keeffe said the Willowbank venue has been very kind to him in 2019.
"Two weekends, two different categories and two season-best results – I hadn't raced at QR for four years but I might need to come here a bit more often!" O'Keeffe said.
"The weekend started well in practice and we knew we had a strong baseline setup, as we've had all year.
"Qualifying was ridiculously close My best lap was only 0.05s off pole position, but it only put me fourth – I couldn't believe how tiny the margins were.
"In Race 1, there was some drama in the first couple of laps, and I was able to avoid it. I was in third for a lot of the race, but eventually I pressured the driver in second into a mistake, and I was able to slip through.
"Races 2 and 3 looked straightforward because I led all the way, but I can tell you it was very hard work behind the wheel. These cars get very hot inside, and it's easy to lose concentration and make mistakes.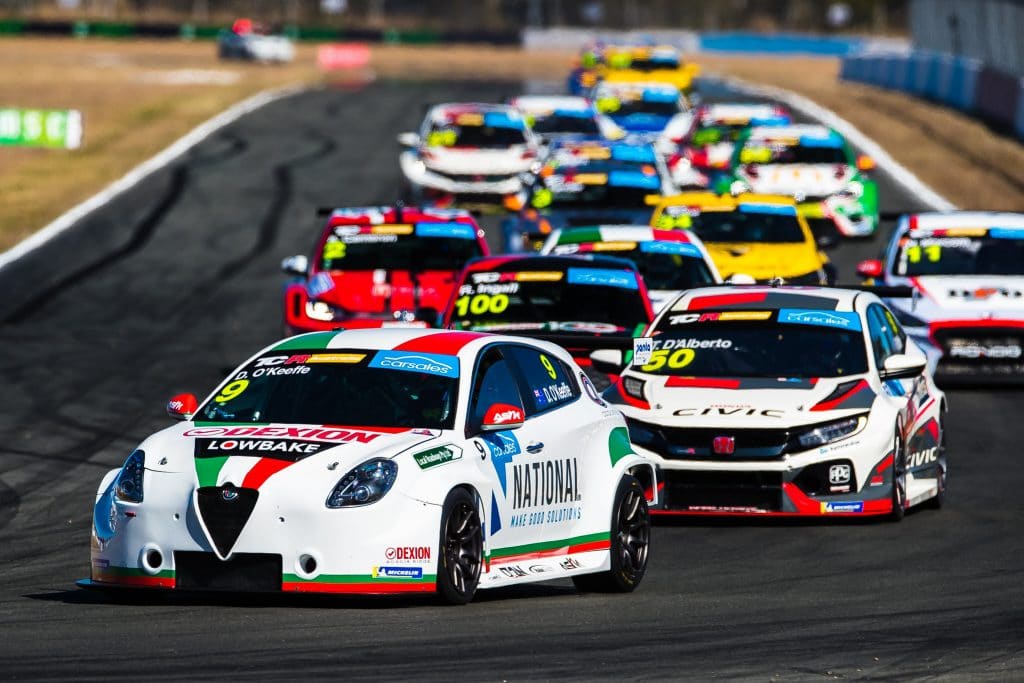 "In Race 2, the car had a heavy fuel load and towards the end of the race, I was being caught by the cars behind but I was able to hold them out.
"The fuel load was lighter for Race 3 and the overall balance was a bit nicer, so I pushed hard to build a gap early, and managed it through to the finish."
O'Keeffe said the weekend's results were a well-deserved reward for the Ashley Seward Motorsport team, and a loyal group of sponsors who have supported the TCR program.
"When TCR was first announced, Ash was very passionate about getting involved in it, and he and the team have worked tirelessly to ensure I've had a car that's fast and reliable," O'Keeffe said.
"We're also very grateful to have sponsors like National Make Good Solutions, Lowbake, Local Roadways, Coco Eurotech and also Dexion Acacia Ridge, who came on board to support us this weekend."
The next round of TCR Australia will be held at Winton Raceway, 30 August-1 September.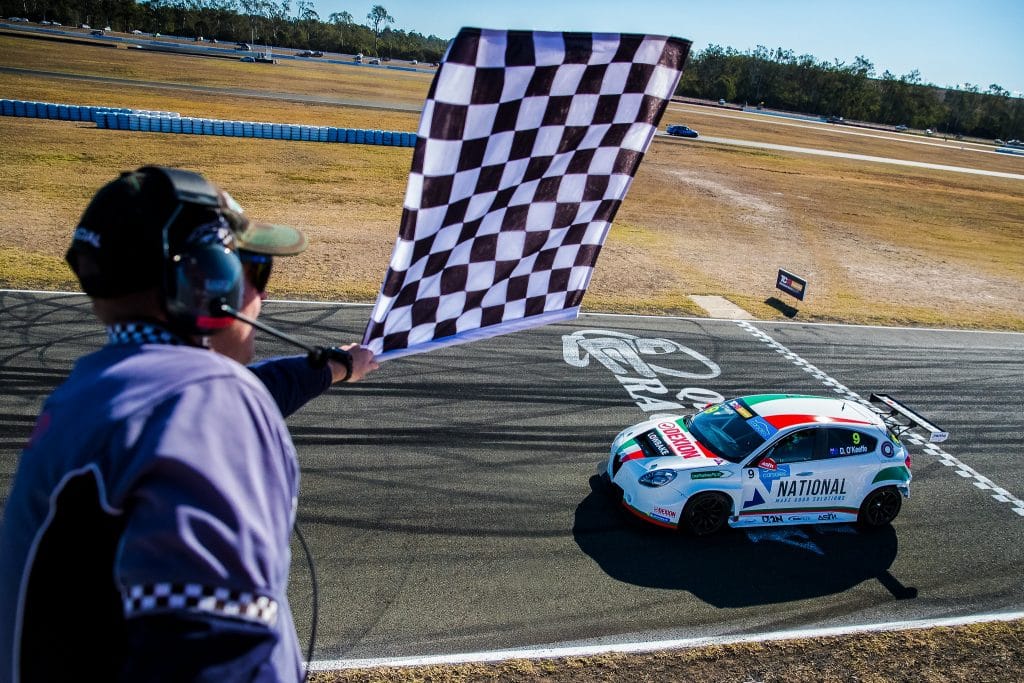 Round Results Summary
Qualifying: 4th
Race 1: 2nd
Race 2: 1st
Race 3: 1st
Overall: 1st
Top 10 Points – After Round 4
1. Will Brown – 410
2. Dylan O'Keeffe – 353
3. Tony D'Alberto – 311
4. Nathan Morcom – 292
5. James Moffat – 285
6. Aaron Cameron – 275
7. John Martin – 240
8. Alex Rullo – 209
9. Jason Bright – 190
10. Russell Ingall – 187