Dylan O'Keeffe has impressed in his maiden round of the Dunlop Super2 Series at the Superloop Adelaide 500, finishing a fine eighth overall in his Garry Rogers Motorsport VF Commodore, the highest-placed rookie in the field.
After dialling himself into the Adelaide street circuit during Thursday's pair of practice sessions, O'Keeffe qualified seventh, and recorded finishes of ninth, eighth and 11th in the three races.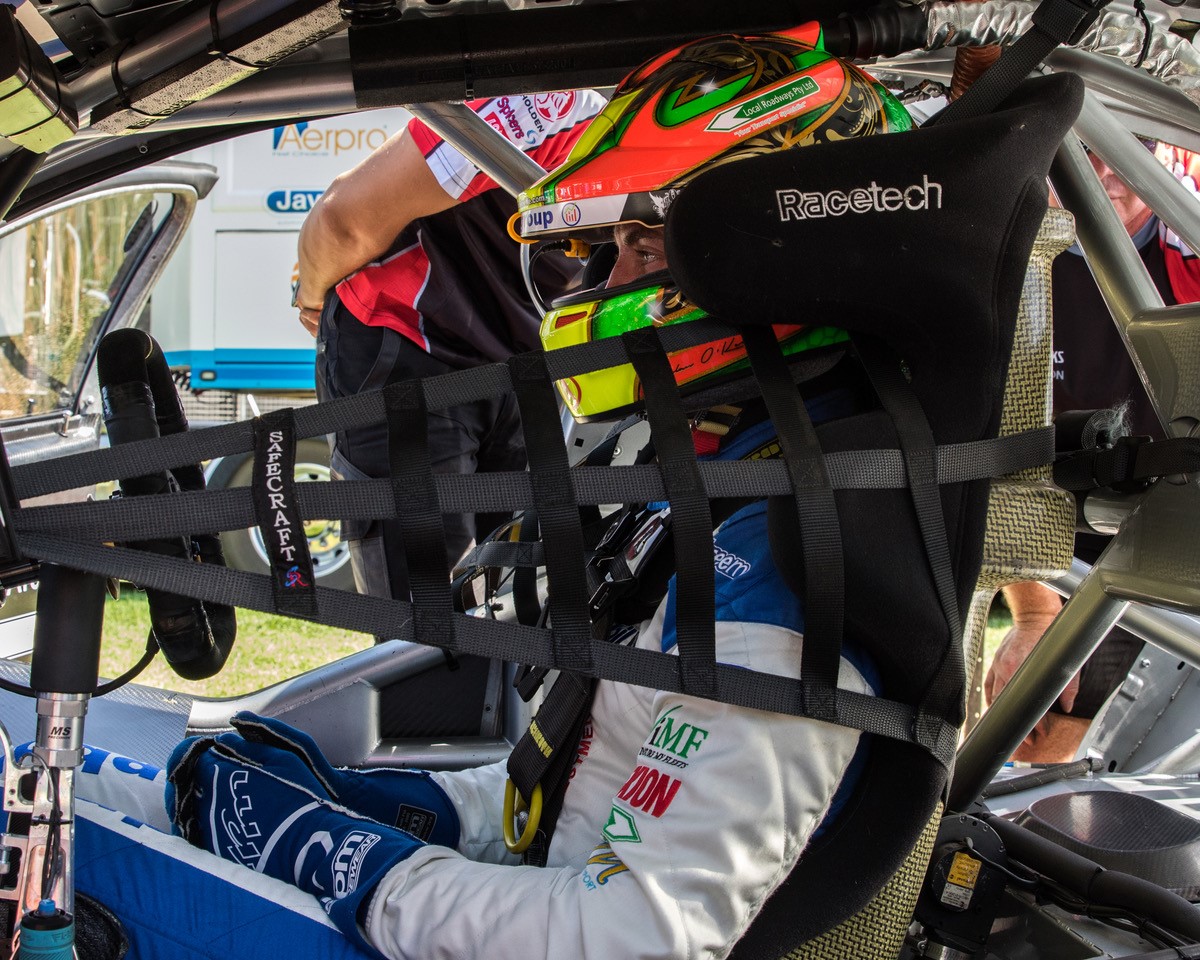 The 21-year-old said he achieved his objectives for his first weekend in the car.
"Coming into this round, the goal was to learn as much as possible, and understand the differences between the Supercar and the Porsche I raced last year," O'Keeffe said.
"We definitely achieved our objectives, we finished in the top 10 and we came away with a straight car."
O'Keeffe said qualifying seventh was the highlight of the weekend.
"One of the hardest things to learn is understanding how hard you can push on new tyres, so I was pretty happy with my qualifying performance," he said.
"In Race 1, there was a fair bit of carnage so I concentrated on staying out of trouble.
"Race 2 was the longest amount of time I had spent in a race car. I had some good battles, and was able to learn how to fine-tune the roll bar adjustments to cater for the changing fuel load and tyre condition as the race progressed.
"I was stuck in a big queue of traffic for most of Race 3, which was a bit frustrating because we had the car speed to be further forward – but it was good experience racing in such a close group of cars."
O'Keeffe thanked his Garry Rogers Motorsport team for making his learning curve an enjoyable one.
"It's been a steep curve and I've been thrown in the deep end, but having advice and guidance from such experienced engineers and mechanics has made the process a lot smoother."
The next round of the Super2 Series will be held at Barbagallo in Perth, 2-4 May.
Round Results Summary
Qualifying: 7th
Race 1: 9th
Race 2: 8th
Race 3: 11th
Overall: 8th
Top 10 Points – After Round 1
1. Bryce Fullwood – 292
2. Brodie Kostecki – 272
3. Zane Goddard – 264
4. Mason Barbera – 230
5. Jake Kostecki – 206
6. Adam Marjoram – 188
7. Ashley Walsh – 180
8. Dylan O'Keeffe – 164
=9. Justin Ruggier – 140
=10. Jack Smith – 140