Dylan O'Keeffe has maintained his top two position in the TCR Australia standings, despite a tough weekend in the penultimate round of the series at Sandown.
O'Keeffe qualified ninth after struggling with rear grip in Saturday morning's session, but some tweaks to the Alfa Romeo Guilietta substantially improved its performance for Race 1, while Dylan's Ashley Seward Motorsport team also made the smart call of running slick front and wet rear tyres on the damp, but drying circuit. O'Keeffe recovered from a slow start to finish eighth.
In Race 2, O'Keeffe was continuing his forward progress and had worked his way up to fifth, but was forced to avoid a spinning car on the final lap and dropped to eighth, also sustaining some damage.
Unfortunately, the damage was unable to be repaired for Race 3, and O'Keeffe limped home 11th.
"This has been one of our toughest rounds of the year, because it took a while for us to get on top of the car setup, and we ended up in the cut-and-thrust of the mid pack where we were vulnerable to incidents," O'Keeffe said.
"We never gave up, we kept working to improve the car and we found a good setup especially in Race 2, but luck was against us this weekend."
With one TCR round remaining at The Bend in November, O'Keeffe is motivated to secure second place in the standings.
"Unfortunately the title has slipped from our grasp this weekend, but I'm determined to wrap up the runner-up spot in the points, and I know from earlier in the season that The Bend will suit the ASM Alfa," he said.
O'Keeffe's attention now turns to the next round of the Dunlop Super2 Series, a 250km mini-endurance race which will be held on the Saturday of the Bathurst 1000.
"It's every kid's dream to race a V8 Supercar at the most famous Australian motorsport event, and I get to do that in a few weeks – I can't wait," O'Keeffe concluded.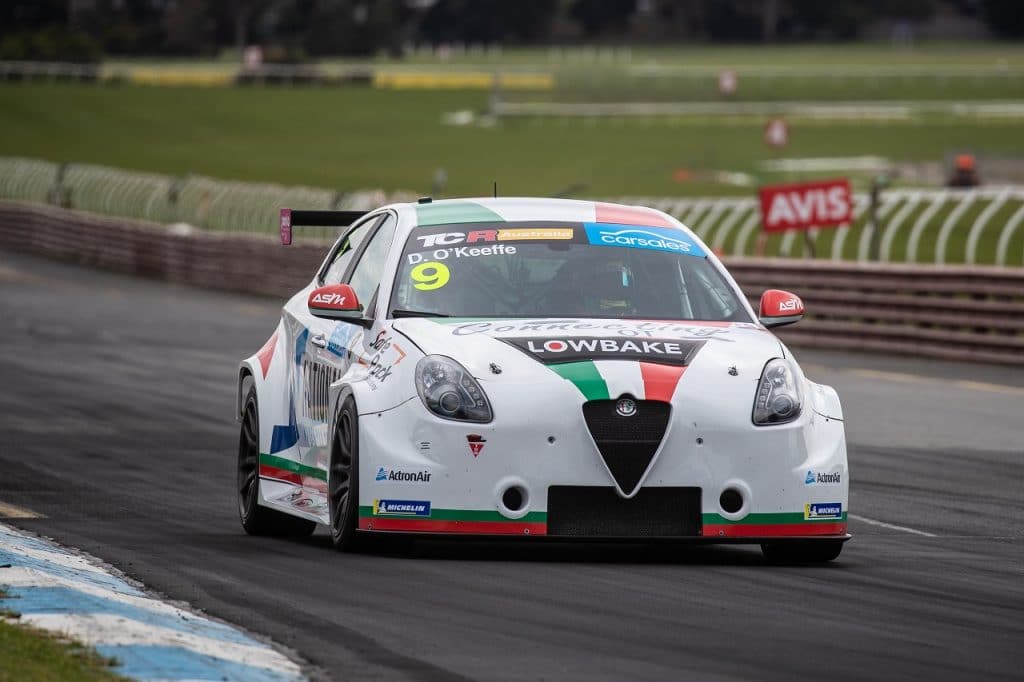 Round Results Summary
Qualifying: 9th
Race 1: 8th
Race 2: 8th
Race 3: 11th
Overall: 9th
Top 10 Points – After Round 6
1. Will Brown – 623
2. Dylan O'Keeffe – 481
3. Tony D'Alberto – 469
4. Aaron Cameron – 452
5. Nathan Morcom – 436
6. James Moffat – 394
7. Jason Bright – 344
8. John Martin – 328
9. Russell Ingall – 288
10. Garth Tander – 286