Dylan O'Keeffe is set for the busiest weekend of his career at Mount Panorama this weekend, where he will be competing in Round 7 of the Porsche Paynter Dixon Carrera Cup Australia Championship as well as making his third start in Australia's Great Race, the Repco Bathurst 1000.
While it is not the first time O'Keeffe has competed in different categories at a race meeting, the weekend's condensed schedule will make for a hectic event, especially on Thursday where O'Keeffe is expected to participate in four sessions throughout the day, and Sunday where there is only just over an hour between the finish of the final Carrera Cup race and the start of the Bathurst 1000.
However, O'Keeffe is not fazed by the prospect of jumping between the Dexion/RAM Motorsport Porsche and Subway PremiAir Racing Commodore.
"Racing the Carrera Cup car at Bathurst will allow me to get up to speed on the Mountain, and will ensure I'm sharp and ready to go when I get in the Supercar," O'Keeffe said.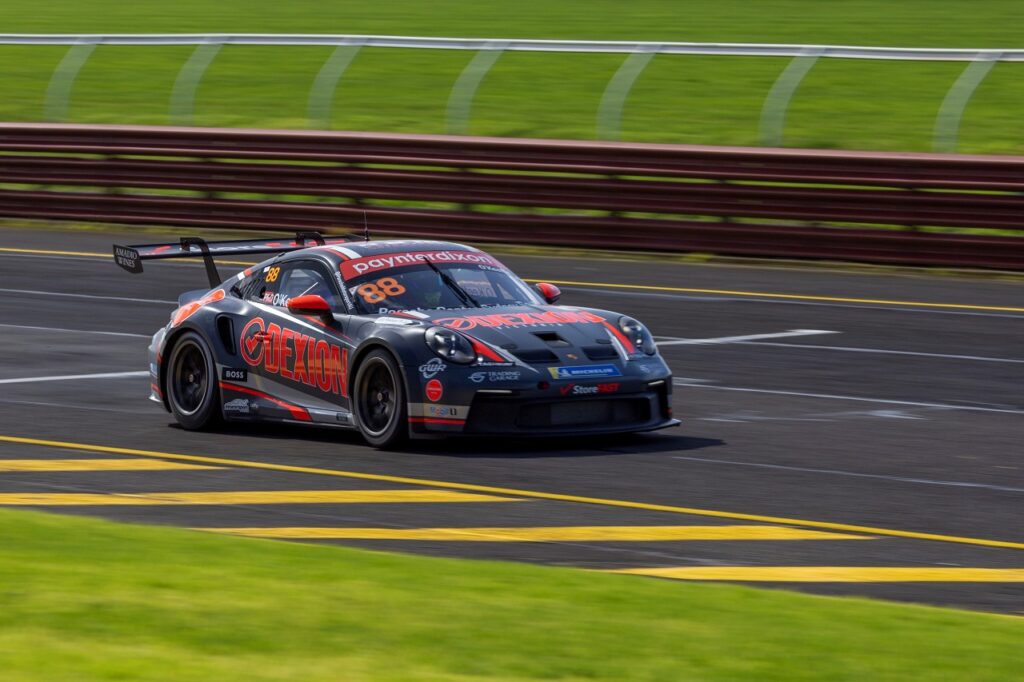 "Mount Panorama is the sort of track where any laps help you gain track knowledge, regardless of the type of car you're driving, so I believe doing double duty is an advantage ."
The weekend is shaping up to be a crucial one for O'Keeffe's Carrera Cup chances – he currently sits third in the standings with two rounds remaining, some 84 points off the lead.
"After the last round at Sandown, the championship has become very close, with at least five drivers still in contention for the title," he said.
"At Bathurst, it's imperative that we finish ahead of the series leader to make sure I'm in a position to fight for the title on the Gold Coast."
It will be the first time the new Type 992 Porsche GT3 Cup cars have tackled Mount Panorama and O'Keeffe is expecting some scorching lap times.
"With the extra aero, the new cars will be very quick over the top of the Mountain so I'm expecting the lap times will be faster than old cars," he said.
While O'Keeffe is focused on his Carrera Cup program, he is also highly motivated to improve on his Bathurst 1000 results of the last two years – 11th with Andre Heimgartner in 2020 and 14th with Garry Jacobson last year. Following a productive test with James Golding and the PremiAir Racing squad at Queensland Raceway last week, O'Keeffe is eyeing a top 10 result.
"James and I were very happy with how the day went – we rehearsed pit stops and driver changes, did some car setup work and both completed a lot of laps," he said.
"James is doing a great job, considering he only started racing full-time for PremiAir in Townsville. He's shown some really good speed in the last couple of rounds, especially in New Zealand.
"We're working well together, having fun and we're both giving very similar feedback about how the car is behaving. A top 10 finish is the goal for both of us, so that's what we'll be working towards."
O'Keeffe's busy Bathurst weekend commences with Carrera Cup practice on Thursday morning. All sessions will be shown live on FOX Sports, with Friday, Saturday and Sunday's action also shown on Channel 7.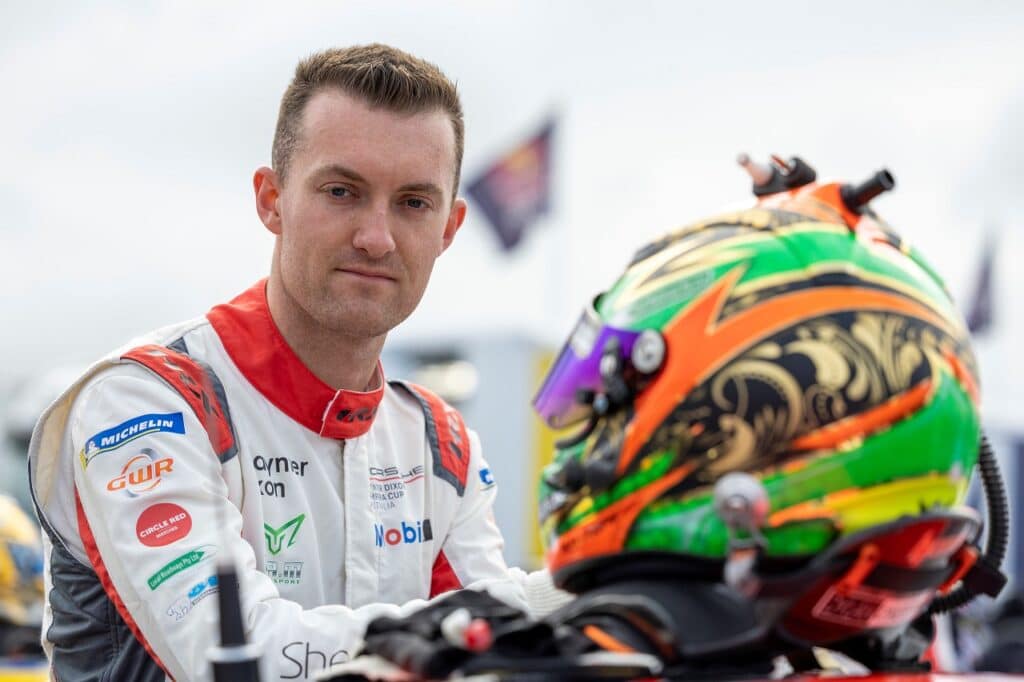 Repco Bathurst 1000 Schedule
Thursday, 6 October
8:55am – Carrera Cup Practice (50 min)
11:00am – Supercars Practice 1 (60 min)
3:55pm – Supercars Practice 2 – co-drivers (60 min)
5:10pm – Carrera Cup qualifying (20 min)
Friday, 7 October
10:10am – Supercars Practice 3 (60 min)
1:00pm – Supercars Practice 4 (60 min)
2:15pm – Carrera Cup Race 1 (15 laps)
4:15pm – Supercars Qualifying (40 min)
Saturday 8 October
10:20am – Supercars Practice 5 (60 min)
1:00pm – Supercars Practice 6 (60 min)
3:20pm – Carrera Cup Race 2 (9 laps)
5:05pm – Supercars Top 10 Shootout (1 lap)
Sunday, 9 October
9:40am – Carrera Cup Race 3 (9 laps)
11:15am – Repco Bathurst 1000 (161 laps)