Dylan O'Keeffe has described this weekend's first-ever round of the TCR Australia Series at Sydney Motorsport Park as one of the proudest moments he has experienced in motorsport, he and his Ashley Seward Motorsport team finishing second overall for the weekend in a field of some of Australia's most highly-rated drivers.
O'Keeffe qualified third, and finished fourth in Race 1. A blinder start in Race 2 catapulted the Dunlop Super2 racer to the lead on the opening lap; he finished second after a nose-to-tail battle with Will Brown.
Race 3 was a similar story, O'Keeffe engaging in a close contest with Brown and finishing in second place to secure the overall runner-up spot.
"I am thrilled with this weekend's results, and everyone in the Ash Seward Motorsport crew should be extremely proud of themselves," O'Keeffe said.
"They're a small team, they only took delivery of the car a fortnight ago, and they've done hardly any testing or development, yet they still managed to give me a car capable of fighting at the very front of the field," O'Keeffe said.
"I'm especially pleased with how much we improved the car over the course of the weekend. We started with a reasonably comfortable base setup, which we tuned between each session, and it just got better and better."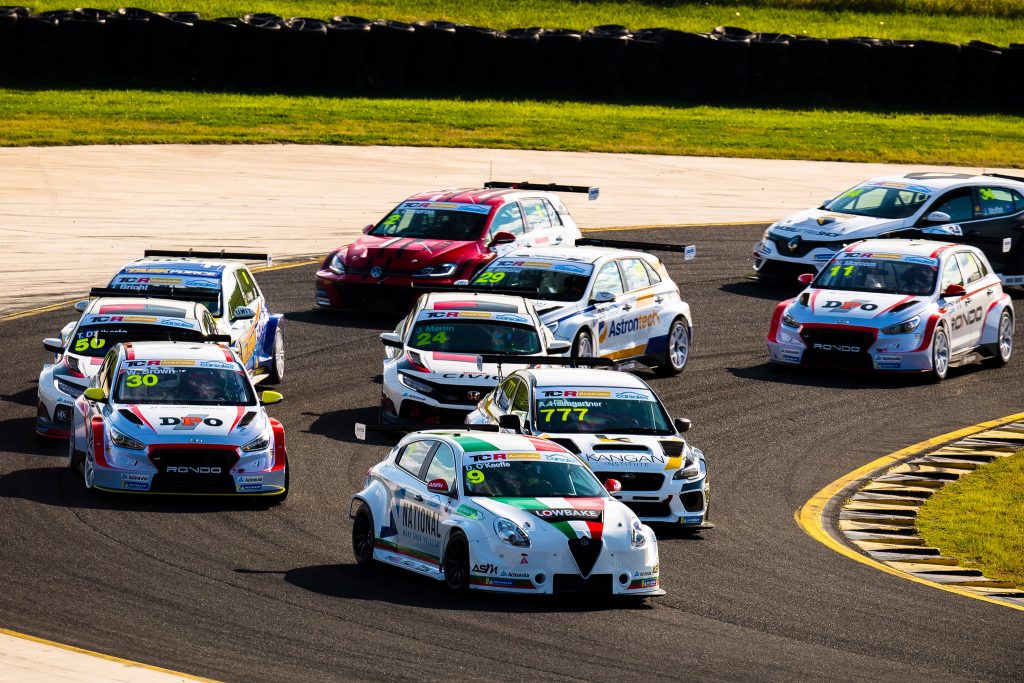 O'Keeffe said racing a different type of car was valuable for his development as a driver.
"Racing a front-wheel-drive car, I really had to think about what I was doing, and adjust my driving style to suit," he said.
"As we improved the car, I was also refining my driving technique to get the best out of it."
The TCR Australia Series attracted a healthy crowd to Sydney Motorsport Park, a lot of spectators curious about the new category. O'Keeffe believes it has the potential to be a very popular addition to the Australian motorsport scene.
"All weekend, we had people wandering into the garage and looking at the car, especially Alfa Romeo fans," he said.
"It's something people can relate to, and from a driver's perspective the cars are fun to race. It's a great series," O'Keeffe concluded.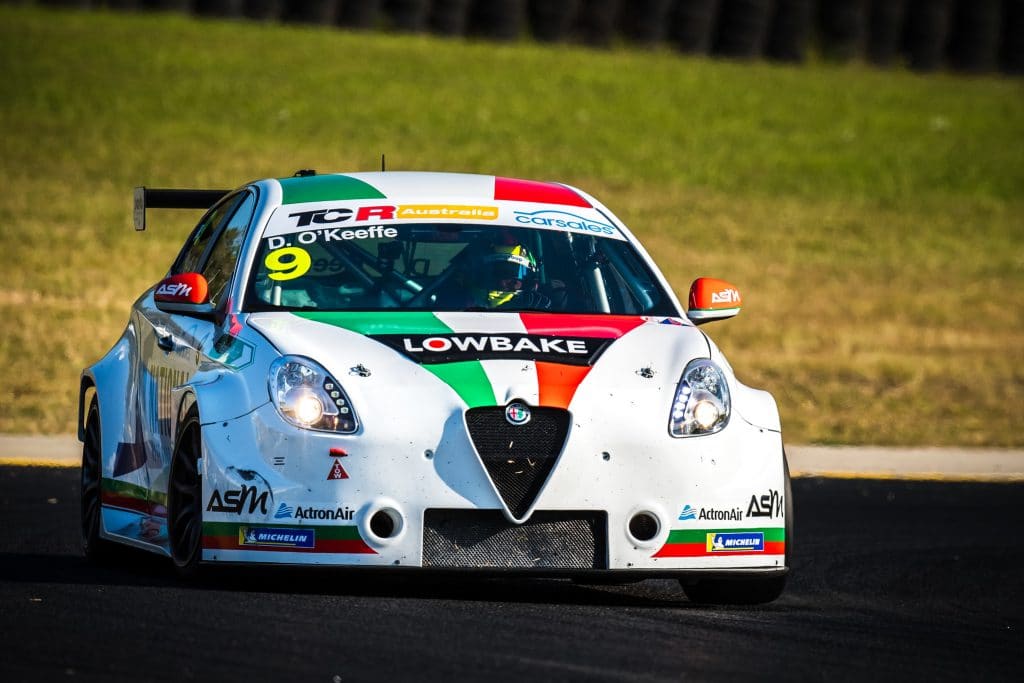 Round Results Summary
Qualifying: 3rd
Race 1: 4th
Race 2: 2nd
Race 3: 2nd
Overall: 2nd
Top 10 Points – After Round 1
1. Will Brown – 122
2. Dylan O'Keeffe – 110
3. Tony D'Alberto – 99
4. Jason Bright – 95
5. Nathan Morcom – 76
6. Michael Almond – 74
7. Aaron Cameron – 74
8. Alex Rullo – 49
9. John Martin – 48
10. Chris Pither – 45