Dexion/RAM Motorsport Porsche Paynter Dixon Carrera Cup Australia driver Dylan O'Keeffe says qualifying will make or break this weekend's second round of the championship at Winton.
O'Keeffe and his GWR team recently tested at Winton, and were confident of making gains in the all-important area of one-lap pace, after a lacklustre qualifying performance left the team playing catch-up in the season opener at the Australian Grand Prix.
With the tight Winton circuit presenting limited overtaking opportunities, O'Keeffe said it will be more difficult to recover from a poor qualifying performance.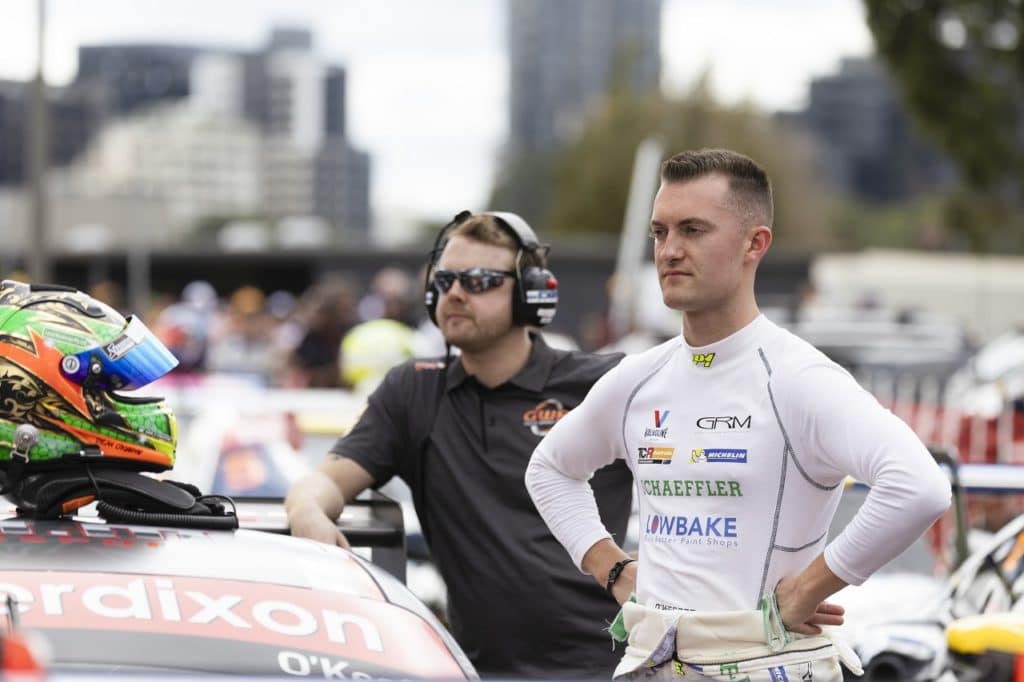 "At the Grand Prix, we only qualified 17th but our race pace was much better than our qualifying speed and I was able to work my way through the field and finished fourth in the last race," O'Keeffe said.
"It will be more difficult to make those sorts of gains during the races at Winton, because it's a slower circuit with shorter braking zones and fewer chances to make passing moves unless someone makes a mistake.
"This weekend, the qualifying sessions are split for the Pro and Am drivers – this means there will be less traffic to deal with, which is a good thing, but the session is condensed into 10 minutes, which will only give us time for one run. Generating tyre temperature will be critical."
O'Keeffe said the recent test has boosted the team's confidence.
"The test day at Winton went well and we were able to start from a higher baseline, with the lessons we learned at the Grand Prix," he said.
"Winton is a completely different circuit to the Grand Prix, with slower corners and more of an emphasis on making the car change direction quickly, so we experimented with some different setups.
"I haven't raced a Porsche at Winton since my Michelin Sprint Challenge days, so I'm looking forward to this weekend," O'Keeffe concluded.
Practice for Carrera Cup will be held on Friday, followed by qualifying and racing on Saturday and Sunday.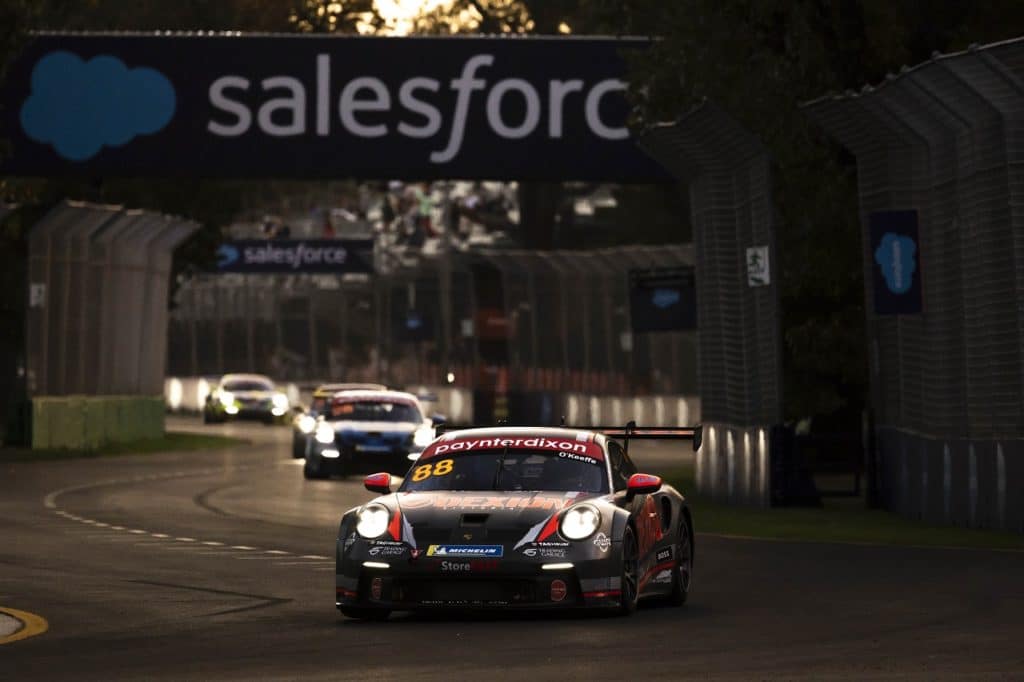 Carrera Cup Round 2 Schedule
Friday, 20 May
12:00pm – Practice 1 (25 min)
2:30pm – Practice 2 (25 min)
Saturday, 21 May
10:05am – Am Driver Qualifying (10 min)
10:20am – Pro Driver Qualifying (10 min)
2:25pm – Race 1 (16 laps)
Sunday, 22 May
10:25am – Race 2 (25 laps)
2:20pm – Race 3 (16 laps)