Dylan O'Keeffe is expecting the unexpected when the 2022 Porsche Paynter Dixon Carrera Cup Australia Championship concludes at the Boost Mobile Gold Coast 500 this weekend.
"Whether it's a change in weather or a dramatic moment in one of the races, you never quite know what to expect on the Gold Coast – it's the sort of track that can throw up surprises," O'Keeffe said."
"During my last visit in 2019, I was just there in a driver coaching role and wasn't even planning to race, but I got a late call-up to drive the Garry Rogers Motorsport Supercar on the Sunday. You just never know what's going to happen."
Coming into the weekend, O'Keeffe is second in the standings and still has a chance of winning the title, although he acknowledged he will need other results to go his way.
"The plan this weekend is to combine everything we've learned at all the other rounds and put our best foot forward," he said.
"We've achieved a lot this year – a pole position, a race win and numerous podium results. The last box for us to tick would be a round win, and if we can do that this weekend, we'll still have a chance of winning the championship."
O'Keeffe is predicting the tight Gold Coast circuit to suit the strengths of his Dexion/RAM Motorsport Type 992 Porsche GT3 Cup car.
"When you look at our results this year, two of the circuits where we had the best performances were Winton, where I qualified on pole, and Sandown, where I won a race," he said.
"The Gold Coast layout includes elements from both those tracks, including tight 90-degree corners and the Beach Chicane where you're pounding across some tall kerbs.
"Qualifying has been our biggest strength this year – I've qualified in the top three at every round except the Grand Prix – and it will be important this weekend, because the Gold Coast is a difficult track to overtake."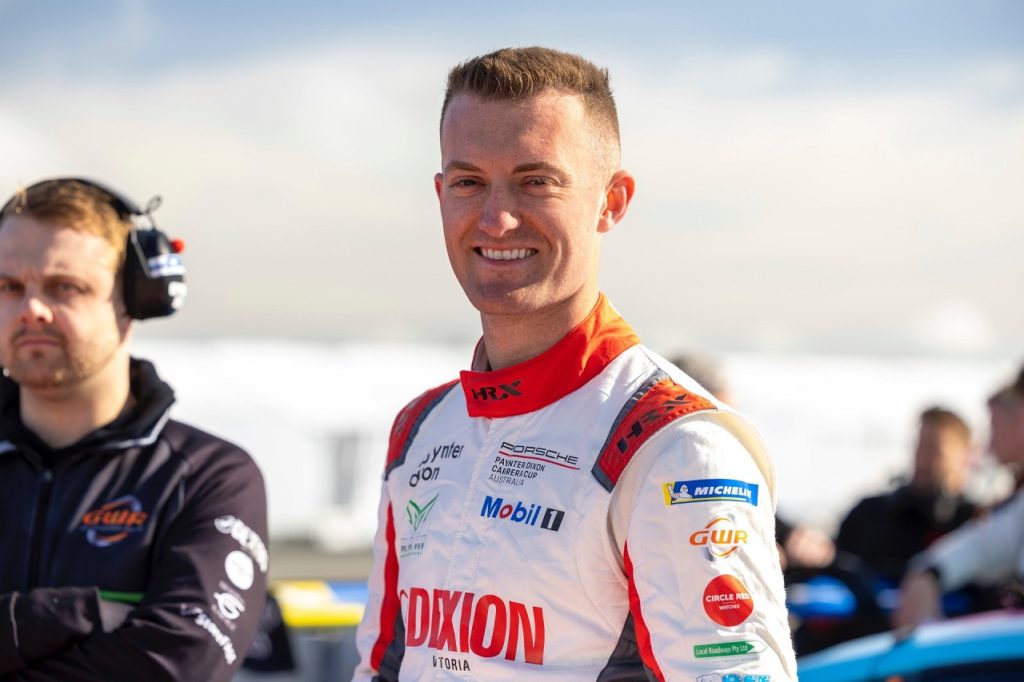 Carrera Cup Round 8 Schedule
Friday, 28 October
11:55am – Practice 1 (25 min)
2:35pm – Practice 2 (25 min)
Saturday, 29 October
9:55am – Qualifying 1 Am drivers (10 min)
10:10am – Qualifying 2 Pro drivers (10 min)
2:25pm – Race 1 (16 laps)
Sunday, 30 October
8:35am – Race 2 (28 laps)
12:50pm – Race 3 (16 laps)