Dylan O'Keeffe has returned to the Porsche Paynter Dixon Carrera Cup Australia winner's circle with a dominant performance in Round 5 at Sandown on the weekend.
O'Keeffe topped both practice sessions before taking pole in qualifying. He converted pole to victory in Race 1, albeit crossing the line in second place behind a rival who was subsequently penalised for jumping the start.
In Race 2, O'Keeffe led comfortably, but lost time to his rivals when he was forced to avoid a couple of incidents for backmarkers in the closing laps, and was overtaken for the win in the very last corner.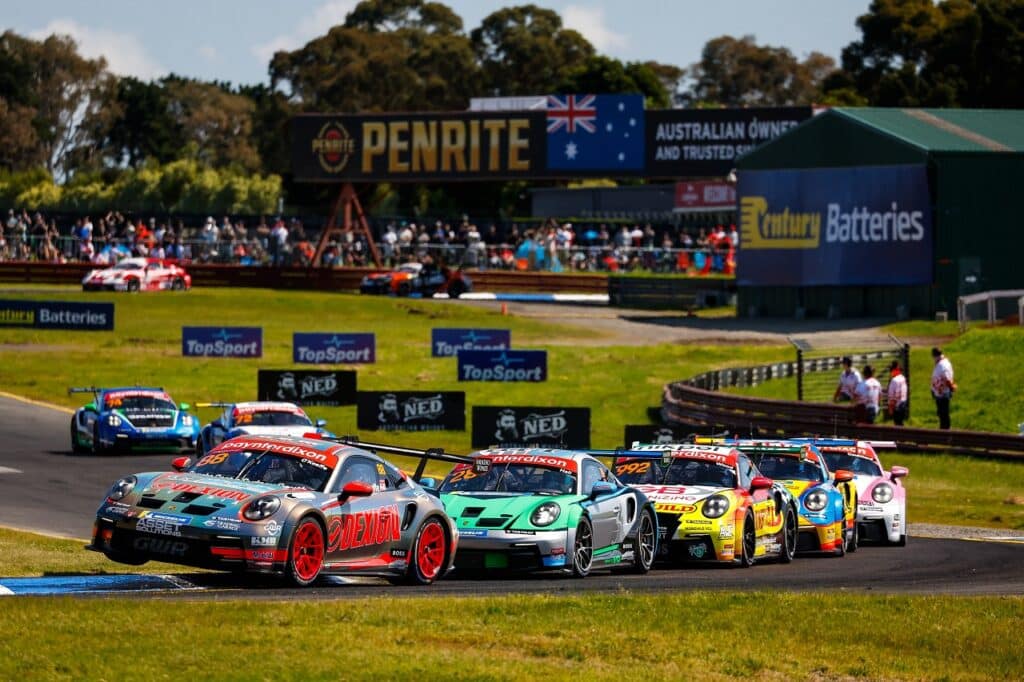 Determined to make amends in Race 3, O'Keeffe made a blinding start from second on the grid, launching into the lead and pulling clear of the field to take a decisive victory, securing his second career round win in the one-make Porsche category and the first Pro Class win for his GWR Australia team.
After a crash in the previous round at The Bend, O'Keeffe paid tribute to the GWR crew for their efforts in repairing his Dexion Victoria Porsche 992 Cup car.
"The car drove like an absolute dream all weekend and there's no way you could tell it was so badly damaged at The Bend, which is an absolute credit to the GWR boys," O'Keeffe said.
"It's just so satisfying to be able to reward them with such great results, especially (team owner) Garth who pours his heart and soul into the team.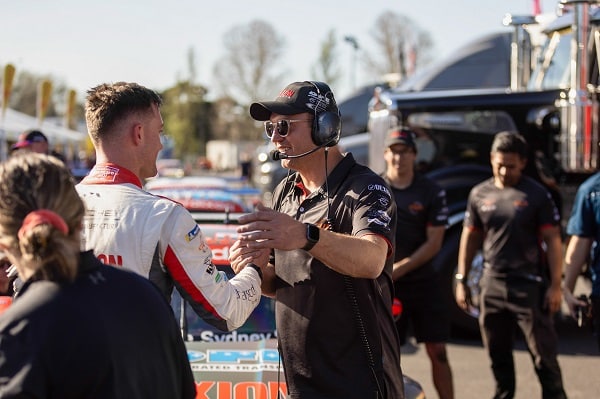 "We almost managed to clean-sweep the entire weekend and if it hadn't been for those couple of near misses with backmarkers in Race 2, I reckon we would have topped every single session.
"To lose Race 2 so close to the end was frustrating, but Race 3 was the perfect way to make up for it."
Having completed his Carrera Cup duties, O'Keeffe was installed in the PremiAir Racing Camaro for the start of the Sandown 500. Starting 18th on the grid, he made up a couple of places in the early laps before he was forced wide by another competitor, falling back to 21st. From there, O'Keeffe concentrated on conserving tyres and was able to recover a few positions before handing over to team-mate James Golding for the run home, the duo ultimately finishing 15th.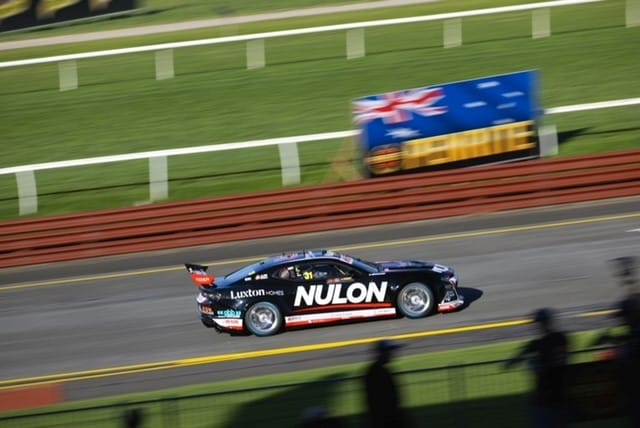 "The start went well and I made up some places, but then I got hit by another driver which sent me off the track," O'Keeffe said.
"The tyre degradation was really high, so I looked after the tyres as best I could and it worked to my advantage because I was able to pick off a couple of cars later in my stint, as their tyres started to go off.
"James did a solid job but unfortunately got lapped just before the last Safety Car came out – it was a shame, because his speed in the last stint was strong and he probably would have gained a few more places if he was still on the lead lap."
O'Keeffe will again be on double duty at the Bathurst 1000 in three weeks' time.
Carrera Cup Round Results Summary
Qualifying: 1st
Race 1: 1st
Race 2: 2nd
Race 3: 1st
Overall: 1st
Supercars Sandown 500 Results Summary
Qualifying: 18th
Race: 15th
Carrera Cup Championship Points
Callum Hedge – 681
Jackson Walls – 565
Dale Wood – 505
Max Vidau – 448
Dylan O'Keeffe – 404
Bayley Hall – 381
Simon Fallon – 348
Fabian Coulthard – 316
Thomas Maxwell – 299
David Wall – 295