The weekend may not have ended as perfectly as it started, but Dylan O'Keeffe says he'll remember Round 2 of the TCR Australia Series at Phillip Island as the one where he and his Ashley Seward Motorsport team stamped Alfa Romeo firmly on the winner's list.
After topping times in Friday's practice sessions, O'Keeffe pulled out a blistering lap in the final stages of qualifying to secure the Astrontech Pole Position Award.
O'Keeffe dominated Race 1, leading from the front and withstanding the pressure of a couple of Safety Car restarts to keep his rivals at bay.
In Race 2, O'Keeffe became engaged in a battle with Will Brown in the opening couple of laps, before he asserted his authority and extended a five-second margin over Brown at the finish line.
Starting on pole position for Race 3, O'Keeffe again made a strong start and raced wheel-to-wheel with Brown into Turn 1. The two cars made light contact, which unsettled the rear of O'Keeffe's car and caused him to spin off the circuit.
While the spin itself was harmless, O'Keeffe's stranded Alfa was collected by two other TCR cars, causing race-ending damage.
Despite the problematic finish to the weekend, O'Keeffe's comprehensive victories in the opening two races ensured he remained second on the points table.
"It was a shame for our weekend to finish like that, after all the hard work from Ash Seward and the team, I really wanted to reward them with a clean sweep," O'Keeffe said.
"The contact I had with Will was very light and in normal circumstances it would have been fine, but the rear tyres on these TCR cars take a while to warm up, and because it was the first lap, I had no rear grip.
"After that, it was just unfortunate that a couple of other cars crashed into me, otherwise I would have just driven away.
"The rest of the weekend was a dream – the car was very good as soon as we rolled out onto the track, and we just kept fine-tuning it. In qualifying and the races, it was brilliant."
The next round of TCR Australia will be held in five weeks at Tailem Bend; the ASM team will assess the damage to the Alfa this week. In the meantime, O'Keeffe's focus now turns back to his Super2 campaign with Garry Rogers Motorsport.
"I'm looking forward to being back in the Supercar at Townsville next month, and coming up with some more good Super2 results," he said.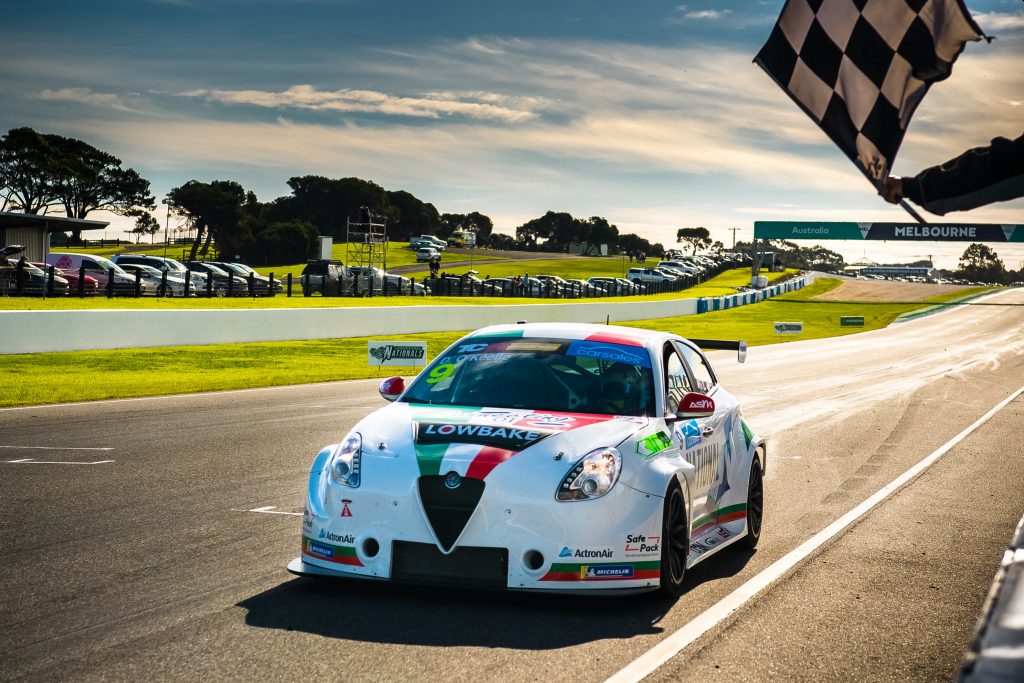 Round Results Summary
Qualifying: 1st
Race 1: 1st
Race 2: 1st
Race 3: DNF
Overall: 4th
Top 10 Points – After Round 2
1. Will Brown – 244
2. Dylan O'Keeffe – 192
3. Tony D'Alberto – 154
4. Aaron Cameron – 153
5. James Moffat – 133
6. Nathan Morcom – 131
7. Chris Pither – 122
8. Alex Rullo – 119
9. Jason Bright – 104
10. Andre Heimgartner – 91