A small error has cost Dylan O'Keeffe a podium result in his cameo Porsche Carrera Cup appearance at the Australian Grand Prix on the weekend.
The Garry Rogers Motorsport Dunlop Super2 driver slotted back into the Carrera Cup car with the greatest of ease, qualifying third on Thursday.
"I settled back into the car really naturally, it was like I had never been away," O'Keeffe said.
Things were even better in Race 1, O'Keeffe working his way up to second position.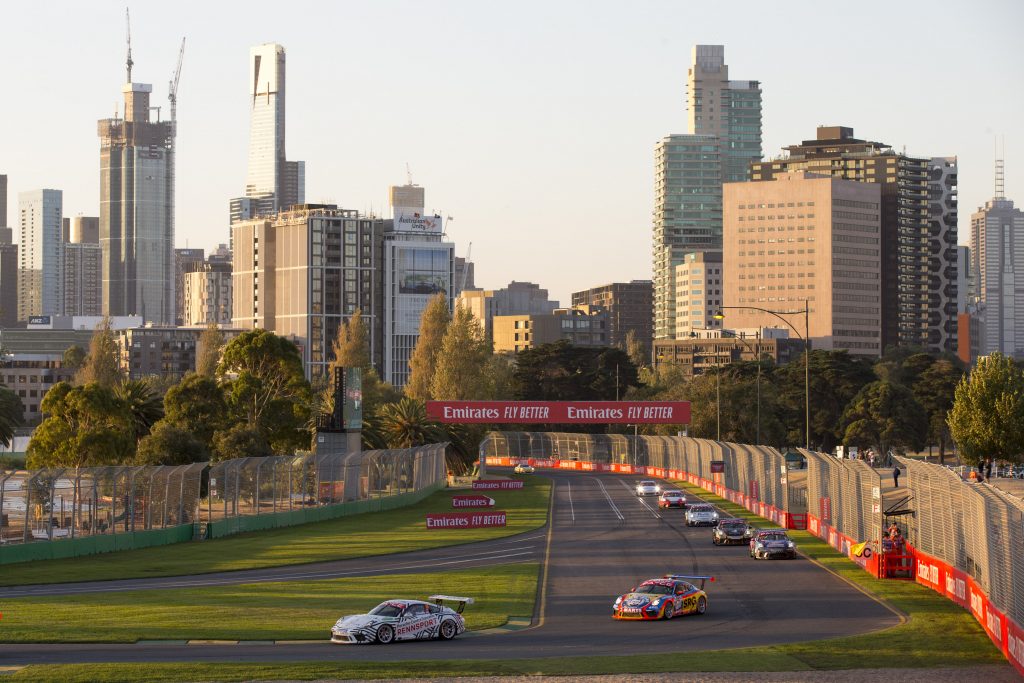 "I made a good start and the car was fast. I moved up to second on the first lap, and then had a ripper battle with Dale Wood all the way through – it was so much fun," he said.
O'Keeffe was forced wide at the start of Race 2 and fell to third. He was lining up the second-placed car for an overtaking move, but clipped a tyre bundle which punctured the radiator of his Porsche 911 and his day was done.
"It was the tiniest mistake, my vision was obscured by the car in front and I just turned in a fraction early," O'Keeffe said.
Starting at the rear of the field, O'Keeffe progressed to 13th in Race 3 and ninth in Race 4.
"In Race 3, I had to pass all the Pro-Am cars, which is hard because they have ABS brakes," O'Keeffe said.
"They didn't make it easy for me, but eventually I managed to get through them.
"I had some good battles in Race 4, but again it was difficult to pass – it just shows how important track position is in Carrera Cup, with the cars so evenly matched.
"Overall, it was an enjoyable weekend – even though we didn't get the podium finish we would have liked, I was pleased that I was able to jump back into the Porsche and be on the pace straight away. A big thank you to the Ashley Seward Motorsport team for having me back, and giving me a fast car."
Round Results Summary
Qualifying: 3rd
Race 1: 2nd
Race 2: DNF
Race 3: 13th
Race 4: 9th
Overall: 9th