Dylan O'Keeffe has staged a spectacular Sunday fightback in Round 2 of the Porsche Paynter Dixon Carrera Cup at Darwin's Hidden Valley raceway, after contact and damage in Saturday's opener left him down the order.
After topping the practice times on Friday, O'Keeffe qualified fourth in a hotly-contested Sunday morning qualifying session in which the top four drivers were separated by less than 0.1s.
O'Keeffe's hopes of a strong result in Race 1 were short-lived, due to contact at Turn 4 that bent the steering of his Dexion Victoria Porsche GT3 and also caused radiator damage.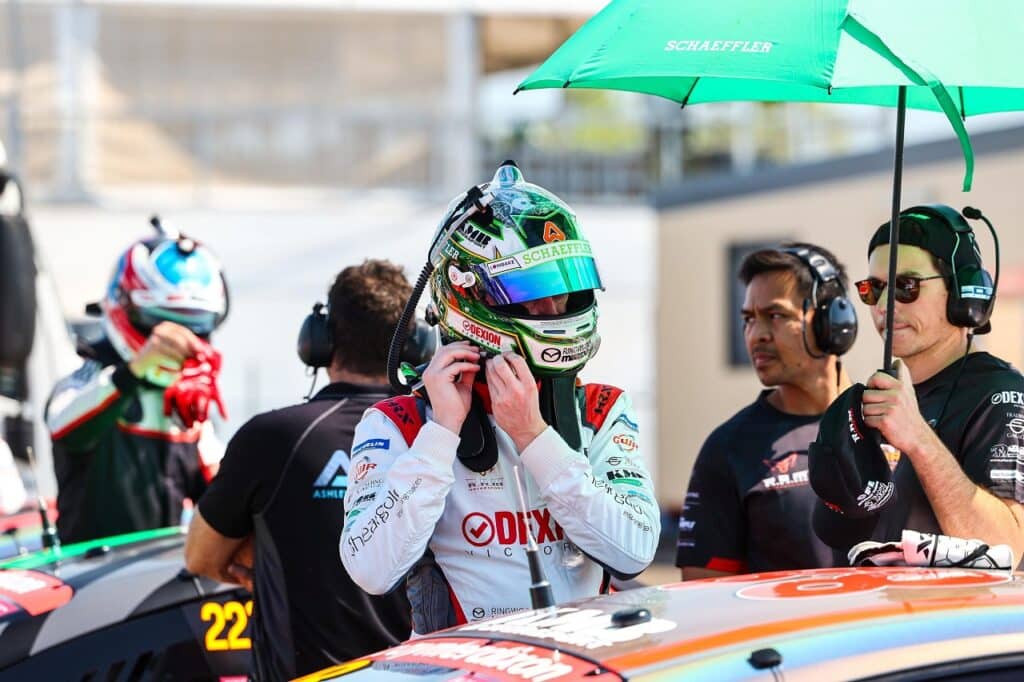 "Unfortunately, I just got caught up in the cut and thrust of the opening lap jostling for position, and copped a big hit on the exit of Turn 6," O'Keeffe said.
"I tried to press on but the steering damage made the car a real handful, to the point where it was unsafe, so I came into the pits for repairs. We got back out to get classified as a finisher but I was lucky to bring it home, because the radiator was leaking."
Starting 20th on the grid for Race 2, a combination of strong speed and fine race-craft enabled O'Keeffe to charge through to eighth.
"The GWR Australia boys gave me a very good car for Race 2 and I was determined to reward them with a result," O'Keeffe said.
"With the cars in Carrera Cup being so evenly matched, it's normally hard to overtake but my car was handling so well through the final sequence of corners, I was able to set up several overtaking moves heading into the last turn."
In the final race, O'Keeffe was again on target to make up places, but was briefly baulked at the start and slotted into eighth, a position he held through to the finish.
"We didn't quite have the extra speed we needed to make up more positions in Race 3, so it was a case of just bringing the car home," O'Keeffe said.
While O'Keeffe's Race 2 and 3 results enabled him to salvage an overall top 10 result for the weekend, he admitted the start of his 2023 championship campaign has not gone to plan so far.
"We've had good pace at both rounds so far, but dramas in the opening race of each weekend have cost us valuable points, so it's going to be important to score some race wins to get our title challenge back on track, starting at the next round," O'Keeffe concluded.
The third round of Carrera Cup will be held in Townsville, 7-9 July.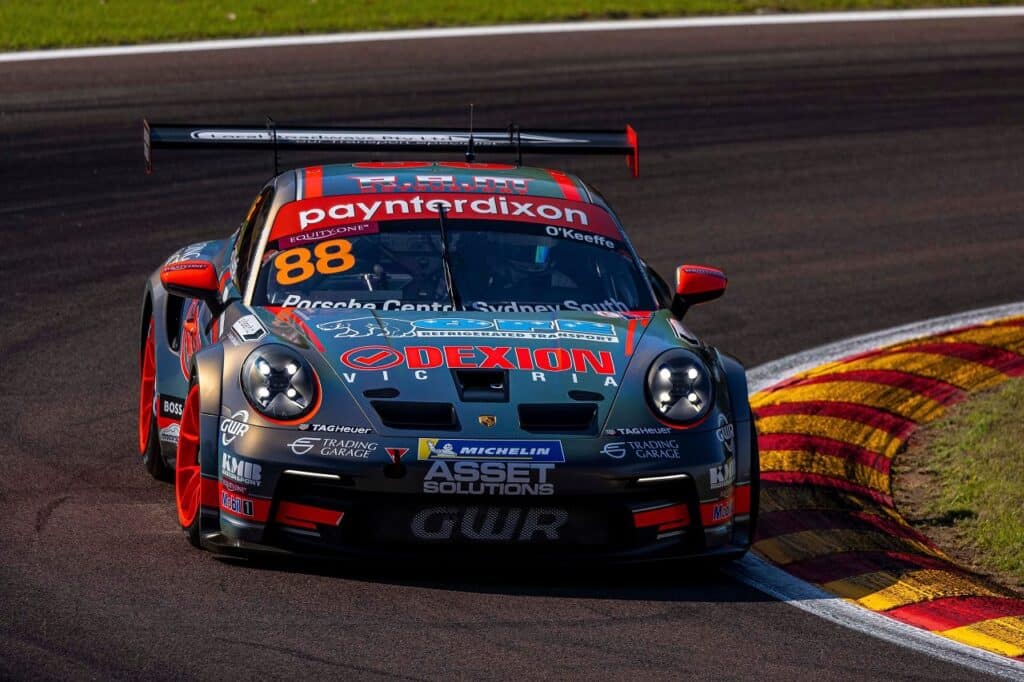 Carrera Cup Round Results Summary
Qualifying: 4th
Race 1: 20th
Race 2: 8th
Race 3: 8th
Overall: 10th
Carrera Cup – Top 10 Points
Jackson Walls – 264
Dale Wood – 259
Callum Hedge- 247
Max Vidau – 153
Thomas Maxwell – 144
David Russell – 136
Nick McBride – 123
David Wall – 122
Garnet Patterson – 113
Angelo Mouzouris – 96
Dylan O'Keeffe – 83