Dylan O'Keeffe has completed his return to the Porsche Paynter Dixon Carrera Cup Australia Championship with a storming drive to fourth position in the final race at the Australian Grand Prix season opener.
Driving the RAM Motorsport/GWR Australia Porsche backed by Dexion Victoria and Circle Red Watches, O'Keeffe's weekend started slowly with 17th position in qualifying, after an inconveniently-timed red flag disrupted his final run.
"I was setting up for a hot lap on my second set of tyres when the red flag came out, which was frustrating because it left me buried in the field," O'Keeffe said.
In the opening race, O'Keeffe was making up positions before a piece of debris from another competitor's car punctured his radiator, causing him to slow on the final lap and fall to 17th.
The second race was a chaotic affair, with multiple incidents and two Safety Car interruptions. Leaking radiator fluid from another car made the circuit extremely slippery, with O'Keeffe surviving a couple of anxious moments – he ultimately finished 13th.
"That was a strange race – there was a car that was dropping coolant everywhere, and all the drivers behind were just trying to stay on the track," he said.
A blinder start from O'Keeffe in Race 3 saw him gaining five positions on the opening lap. With some clear track at his disposal, O'Keeffe was finally able to demonstrate his race pace and he finished seventh.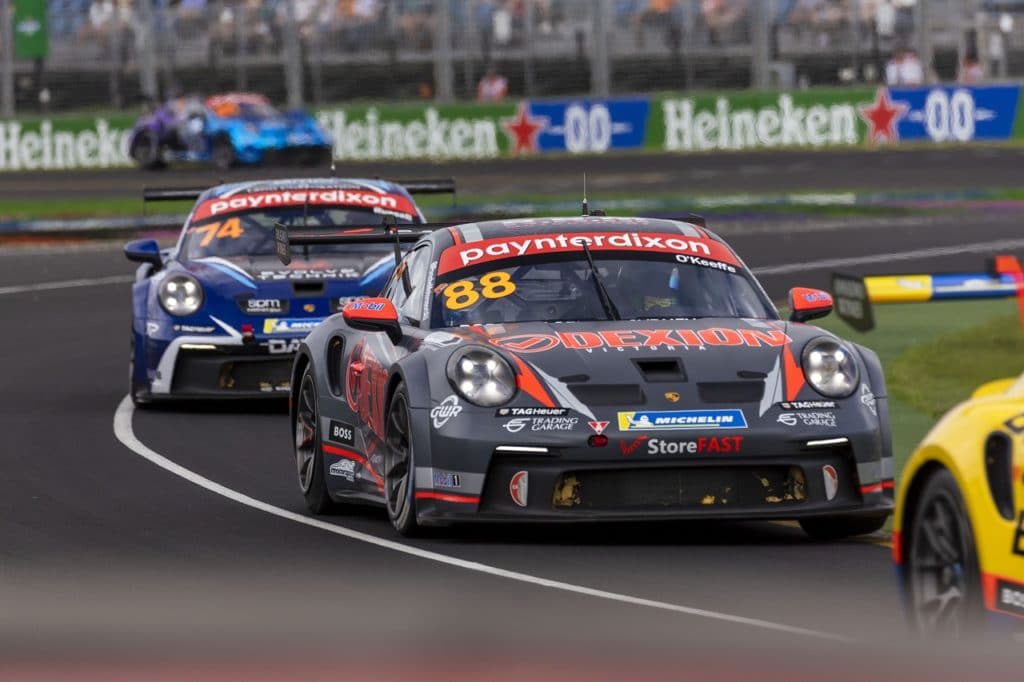 Another strong start in the fourth and final race moved O'Keeffe up to sixth and despite the race being interrupted by two more Safety Cars, he was able to gain another two positions to finish fourth.
"The last race was definitely the highlight and our result was a reflection of where we should have been all weekend," O'Keeffe said.
"Our speed on cold tyres after the Safety Car restart wasn't as strong as others, but once the tyres came up to temperature the car was a jet – it was quick enough to be right up with the leaders."
O'Keeffe finished the weekend eighth overall.
"We obviously didn't qualify well and left ourselves with too much work in the races, but we learned a lot about the new car and our race pace was strong," O'Keeffe said.
"For the next round, we'll concentrate on improving our qualifying form so we can be racing up the front from the start of the weekend."
The next Carrera Cup round will be held at Winton, 21-22 May.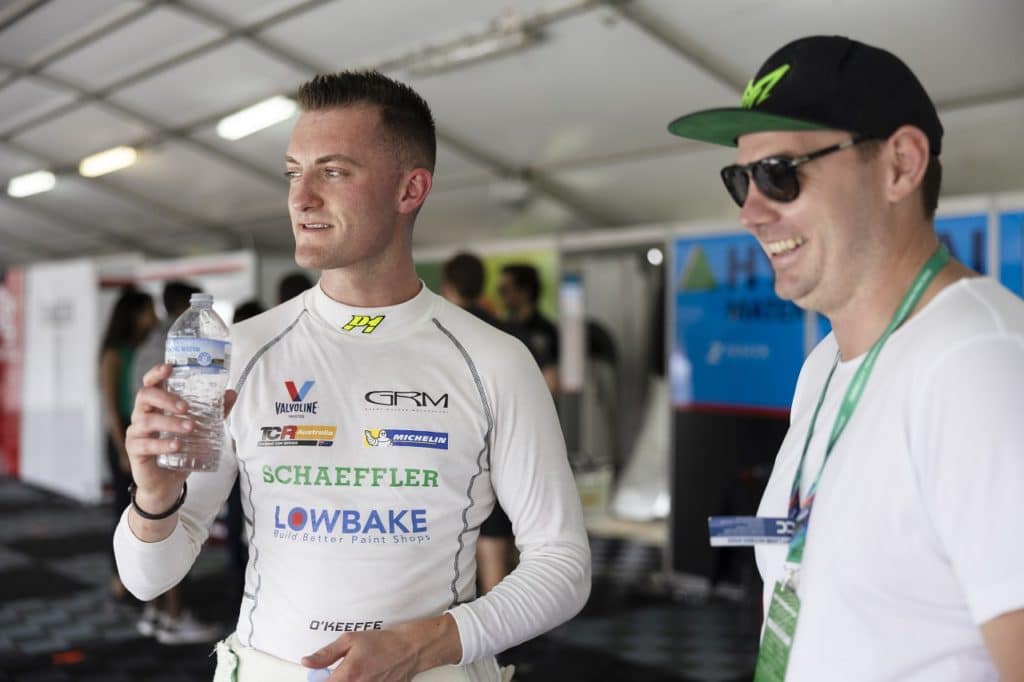 Round Results Summary
Qualifying: 17th
Race 1: 17th
Race 2: 13th
Race 3: 7th
Race 4: 4th
Overall: 8th
Carrera Cup Championship Standings
Max Vidau – 154
David Wall – 150
Aaron Love – 147
Harri Jones – 135
Ryan Suhle – 83
Christian Pancione – 82
David Russell – 77
Dylan O'Keeffe – 72
Simon Fallon – 65
Angelo Mouzouris – 61