A fighting recovery drive in Race 3, Round 1 of the Porsche Paynter Dixon Carrera Cup Australia Championship at the Australian Grand Prix has enabled Dexion Victoria/RAM Motorsport driver Dylan O'Keeffe to salvage some valuable points from a tough weekend.
The event started on a positive note, with O'Keeffe setting the fourth-fastest time in practice, despite running a single set of tyres throughout the entire session when other drivers bolted on a new set towards the end.
The qualifying session was disrupted by a late red flag, which prevented O'Keeffe from improving his time late in the session, but he still lined up fourth on the grid.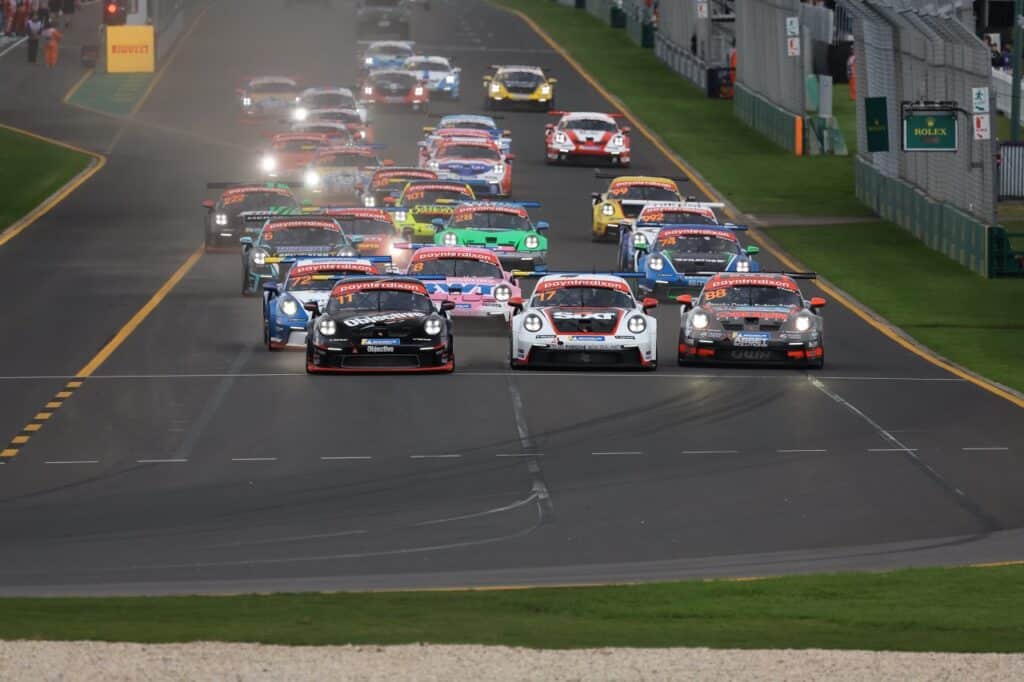 A hefty crash involving O'Keeffe's GWR Australia team mate Indiran Padayachee in Race 1 saw the race red-flagged and ultimately abandoned.
A steady shower of rain in Race 2 saw the teams changing to wet tyres, but a handling imbalance saw O'Keeffe plummeting down the order before a late puncture forced him to limp to the line in 16th position.
The weather conditions were substantially better for Race 3, and O'Keeffe made rapid progress in the race's early stages, before picking off his rivals one by one in the closing laps to finish 11th.
"Overall, it wasn't the weekend we were looking for to start the season, but we showed our potential at the end," O'Keeffe said.
"The crash for Indiran in Race 1 is horrible – you never want to see incidents like that for anyone, so it was definitely the right call to cancel the race given the severity of the accident.
"When we realised it was going to rain for Race 2, we made some changes to the car for the wet conditions, but the adjustments didn't end up giving me the grip I needed and I really struggled. Ultimately, the puncture put us out of the game altogether.
"The car was much, much better in Race 3 – it was really hooked up and I was having a lot of fun passing cars. Unfortunately, it finished under Safety Car because of a late shower of rain – if it had stayed green, I could have gained a couple more places."
O'Keeffe's practice and qualifying form, combined with his charge through the field in Race 3, has given him confidence for the rest of the season.
"We may not have scored the points we wanted this weekend, but our speed in the last race means we can carry some momentum into the upcoming rounds," O'Keeffe concluded.
The next Carrera Cup round takes place at Hidden Valley, 16-18 June, while O'Keeffe will next be on track at next weekend's Hi-Tec Oils Bathurst 6 Hour.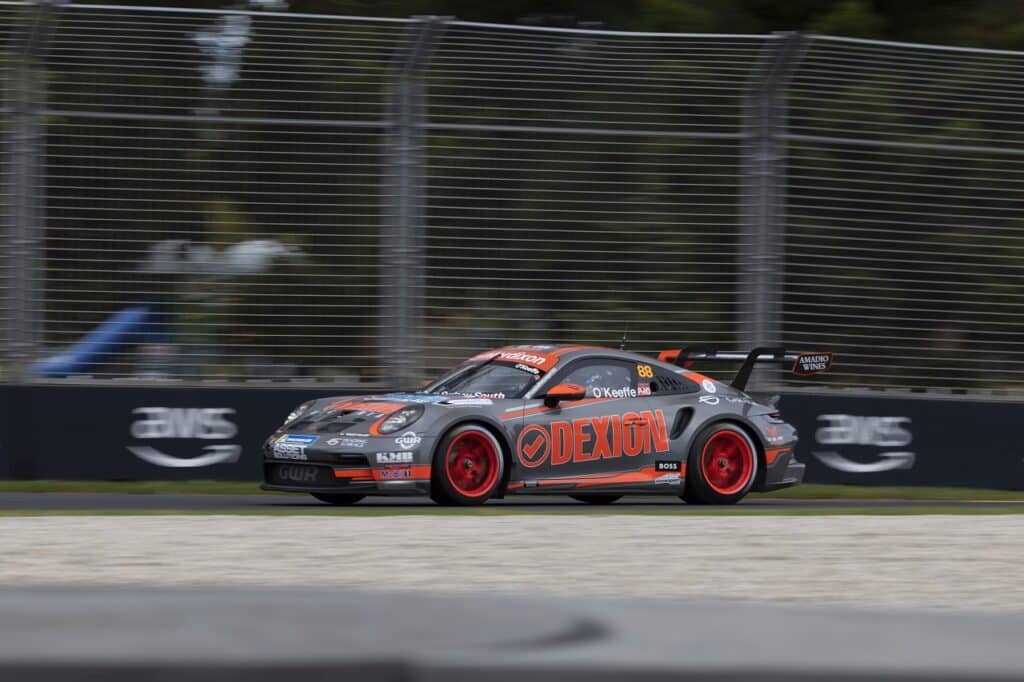 Carrera Cup Round Results Summary
Qualifying: 4th
Race 1: No race
Race 2: 16th
Race 3: 11th
Overall: 13th
Carrera Cup – Top 10 Points
Jackson Walls – 114
Max Vidau – 114
Callum Hedge- 97
Dale Wood – 78
Nick McBride – 74
David Russell – 68
Angelo Mouzouris – 58
Bayley Hall – 52
Alex Davison – 46
Garnet Patterson – 38
Dylan O'Keeffe – 25