A mature drive in his first race in a Supercar at the coveted Mount Panorama circuit has further cemented Dylan O'Keeffe's place as the leading rookie in the 2019 Dunlop Super2 Series.
After starting 10th in today's 250km race and losing a couple of positions early in the race with a minor technical glitch, O'Keeffe produced a string of consistent lap times and fought his way back to eighth position, aided by a deft pit stop from his Garry Rogers Motorsport team.
A late Safety Car bunched up the field, and when the race restarted, O'Keeffe was able to gain a further two places to finish sixth, also moving up to fifth in the series standings.
The 21-year-old Melbourne driver said he achieved his objectives for the event.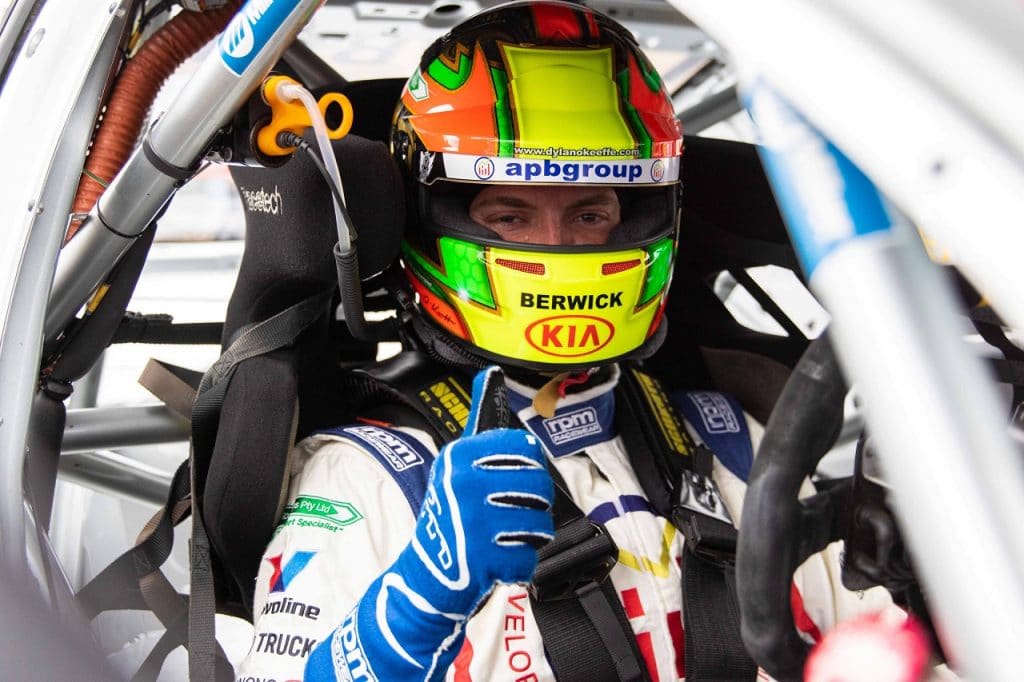 "For my first time in a Supercar at Mount Panorama, the plan was to learn the right driving technique, and show that I could set consistent times and stay out of trouble – we certainly accomplished those goals," O'Keeffe said.
"In practice, the car was fast but in qualifying, we didn't get to demonstrate its true potential because the session was affected by wet weather.
"In the race, we had a minor airbox issue early on, which cost me a couple of positions.
"The team at GRM called me in for an early pit stop, and it turned out to be a good move – as well as allowing me to undercut some cars by setting some fast laps on fresh tyres, the crew also performed a brilliant pit stop – we gained about five seconds compared to everyone else.
"The car was very strong towards the end and I applied pressure to the cars ahead after the Safety Car restart; a couple of them came together at the Chase on the second-last lap, and I was able to sneak through."
O'Keeffe's said he's thrilled with his series position with two rounds remaining.
"To move into the top five in the series is a credit to the team, and shows how much we've improved since the start of the season," he said.
The next round of the Super2 Series will be held at Sandown, 8-10 November.
Round Results Summary
Qualifying: 10th
Race: 6th
Super2 Points – After Round 5
1. Bryce Fullwood – 1438
2. Thomas Randle – 1033
3. Kurt Kostecki – 1022
4. Zane Goddard – 1011
5. Dylan O'Keeffe – 833
6. Brenton Grove – 786
7. Tyler Everingham – 739
8. Jack Smith – 737
9. Jake Kostecki – 722
10. Justin Ruggier – 677