Dylan O'Keeffe and Garry Rogers Motorsport have been busy in the weeks following on from a trio of points paying finishes in Tasmania as they look for a return to the front for O'Keeffe's Renault Megane R.S.
There is proven performance at Phillip Island for O'Keeffe who was a dominant force in the first ever visit to the circuit for the Supercheap Auto TCR Australia Series in 2019. In that race weekend O'Keeffe claimed two dominant race wins and a pole position with no close challengers. O'Keeffe also went fastest in the pre-season testing that occurred at the Victorian Island circuit earlier this year.
"I'm really looking forward to getting back to Phillip Island, it's a track that really suits my driving style, I've had plenty of convincing performances there. 2019 was a really good weekend for us in TCR, I'm in a Renault now instead but we saw in the test day earlier this year that it's got some ominous pace to be extracted," said O'Keeffe.
O'Keeffe was lacking in outright pace in round one of the season at Symmons Plains but still clinched a top 10 spot in the points table by the event's conclusion. The team has spent the time between events further analysing and rebuilding where required in order to boost O'Keeffe's #33 Renault up the pecking order.
"The crew have been extremely busy since Tasmania, not just with my car but obviously James (Moffat) needed a new car entirely and there was a fair amount to repair on Caruso's and Bargwanna's machines as well. We ordered in and fitted plenty of new parts and fortunately the delay to this event probably helped us just really go over absolutely everything and make sure we are ready."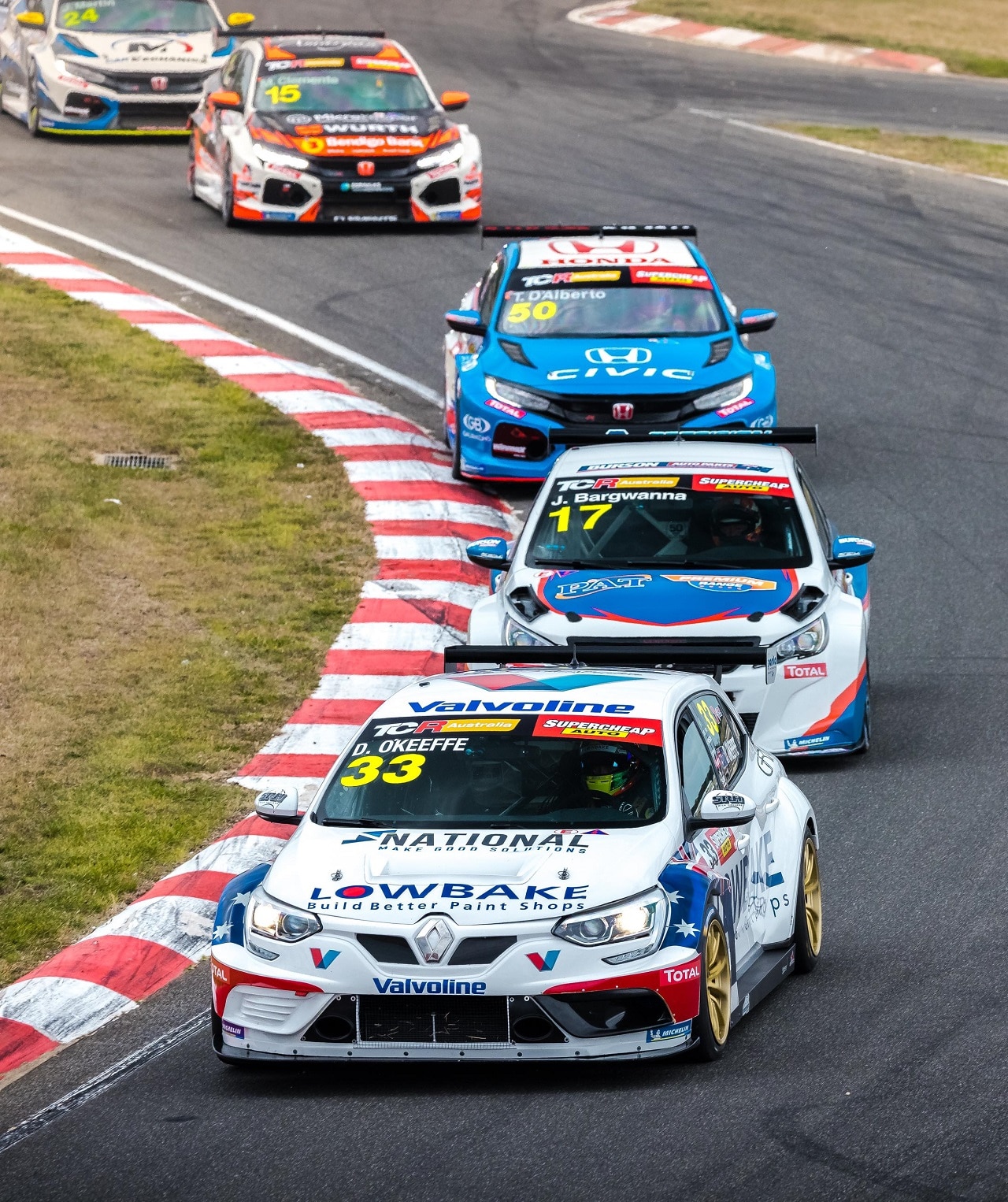 "I'm really excited to get back down to Phillip Island, I love the track and I can't wait to actually show off my true pace after I didn't get that chance in round one. It will be an ultra-focused weekend to make up for lost ground in the championship, with just the six rounds on the calendar," O'Keeffe concluded.
Round two of the Supercheap Auto TCR Australia series will be held at Phillip Island from March 12 – 14. TCR will hit the track for two practice sessions on Friday ahead of qualifying and three races across the weekend.
Track Schedule:

Friday:
Practice 1: 10:30-10:55am
Practice 2: 2:00-2:25pm
Saturday:
Qualifying 1: 9:55-10:05am
Qualifying 2: 10:10-10:20am
Race 1: 2:25-2:55pm
Sunday:
Race 2: 11:10-11:40am
Race 3: 2:25-2:55pm