An untimely front splitter problem was all that stood in the way of Dylan O'Keeffe's personal best race result in the Repco Bathurst 1000 on the weekend.
After starting 13th on the grid, O'Keeffe and co-driver James Golding climbed to eighth position after dodging some chaos in the race's early stages, before continuing their forward progress to run as high as sixth at the half-way mark.
Unfortunately, a vibrating front splitter forced O'Keeffe into the pits for an unscheduled stop just after he had climbed aboard the Subway PremiAir Racing Commodore for his last stint; he lost a lap to the leaders and fell back to 20th position.
Some fast, consistent lap times enabled O'Keeffe and Golding to fight their way back onto the lead lap, with Golding clawing his way up to 12th at the finish.
After the race, O'Keeffe was disappointed but philosophical.
"Coming into the weekend, our aim was to finish in the top 10 and for a while, it looked like we were going to achieve and even surpass that goal," O'Keeffe said.
"The Subway PremiAir Commodore was fast all weekend, especially in the dry, and James and I were able to punch out consistent times.
"The crew tried to fix the front splitter during one of our scheduled pit stops, but it soon became apparent more substantial repairs were needed, so I had to come back in for another stop, which put us a lap down.
"It's good to record my third finish from three starts but a strong result went begging this weekend."
O'Keeffe was also racing his Dexion/RAM Motorsport Porsche in the penultimate round of the Porsche Paynter Dixon Carrera Cup, in which only one of the three races was officially completed. Due to diabolically heavy rain, Race 2 was cancelled altogether, while the weekend's third and final race was red-flagged after two laps and declared a non-event.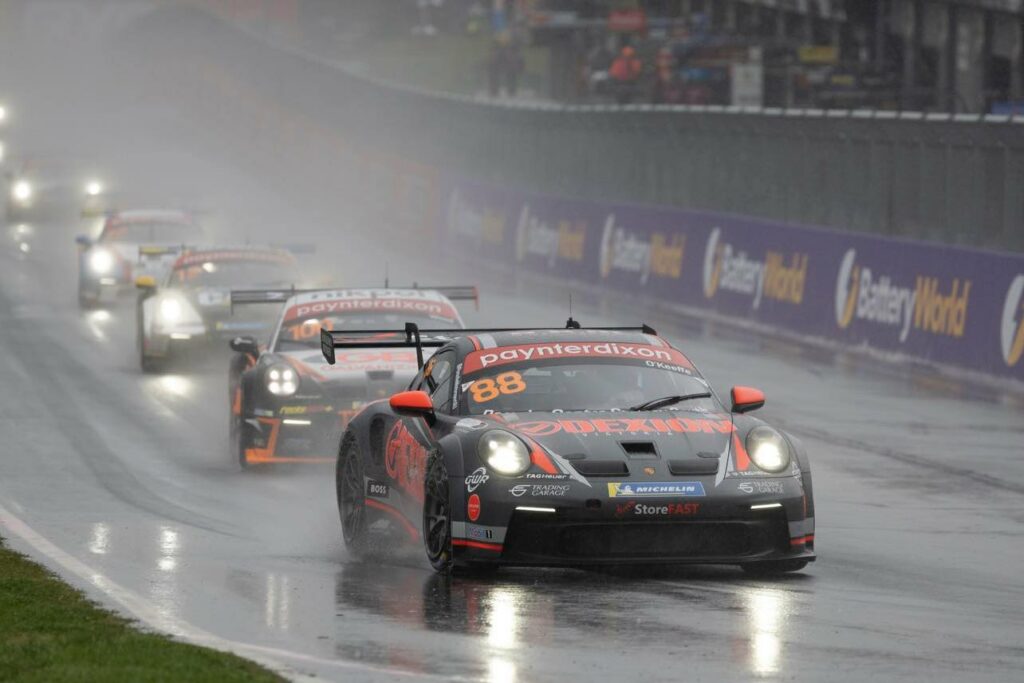 Third place for O'Keeffe in Race 1 saw him slightly closing on the championship leader, Harri Jones, ahead of the final round on the Gold Coast.
"It was disappointing to have so little green-flag running in Carrera Cup this weekend," O'Keeffe said.
"Once again, our car speed in qualifying was strong; in Race 1, I didn't quite have the grip I needed after the Safety Car restart and it wasn't worth taking any unnecessary risks with the conditions being as bad as they were.
"In Race 2, the weather was terrible – way too dangerous to race – and it was unfortunate how Race 3 ended.
"We'll go to the Gold Coast where we'll be fighting for race wins and doing everything we can to challenge for the title," O'Keeffe concluded.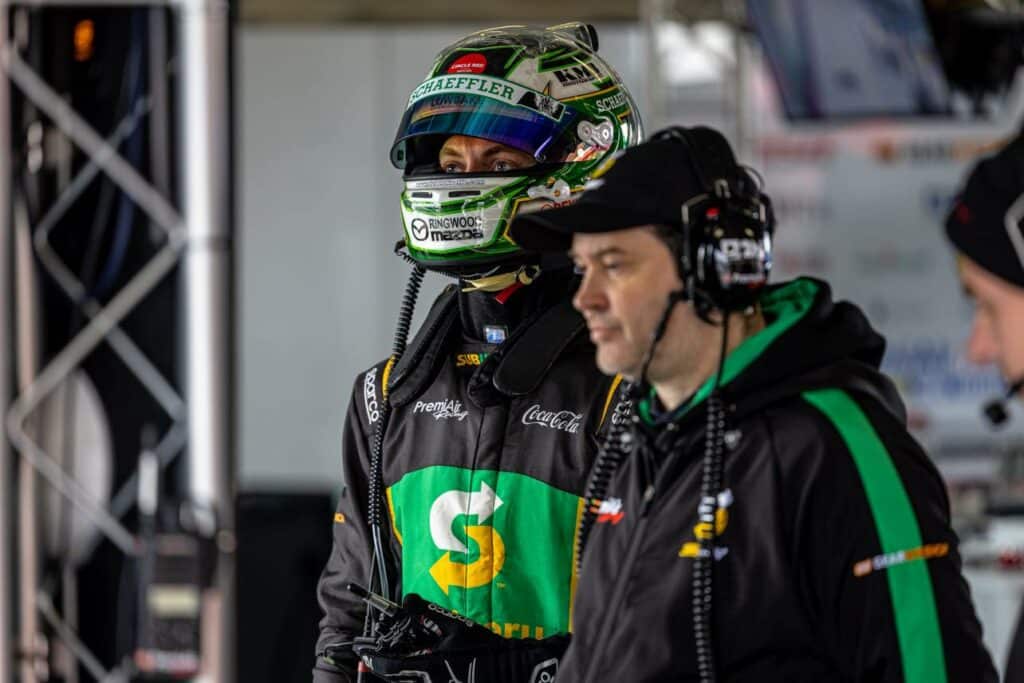 Carrera Cup Round Results Summary
Qualifying: 2nd
Race 1: 3rd
Race 2: Cancelled
Race 3: No race
Overall: 3rd
Bathurst 1000 Results Summary
Qualifying: 13th
Race: 12th
Carrera Cup Championship Points
Harri Jones – 726
Dylan O'Keeffe – 648
Aaron Love – 641
David Wall – 636
David Russell – 619
Callum Hedge – 509
Dale Wood – 508
Christian Pancione – 487
Max Vidau – 486
Jackson Walls – 453