An unfortunate incident in the final race of the season has curtailed a strong showing of pace from Dylan O'Keeffe in the final round of the Supercheap Auto TCR Australia Series at the Bathurst International this weekend.
After qualifying third, O'Keeffe brought his Schaeffler/Garry Rogers Motorsport Peugeot 308 home second in Race 1.
"The car was fast, especially over the top of the Mountain, but I was under pressure for the whole race and I couldn't afford a single slip-up," O'Keeffe said.
Due to heavy rain and fog on top of Mount Panorama, Race 2 on Sunday morning was abandoned altogether, meaning O'Keeffe was presented with a front-row starting position for the last race of the year.
O'Keeffe launched the Schaeffler/Garry Rogers Motorsport Peugeot brilliantly from second on the grid, and briefly held the lead around the outside of Hell Corner and up Mountain Straight.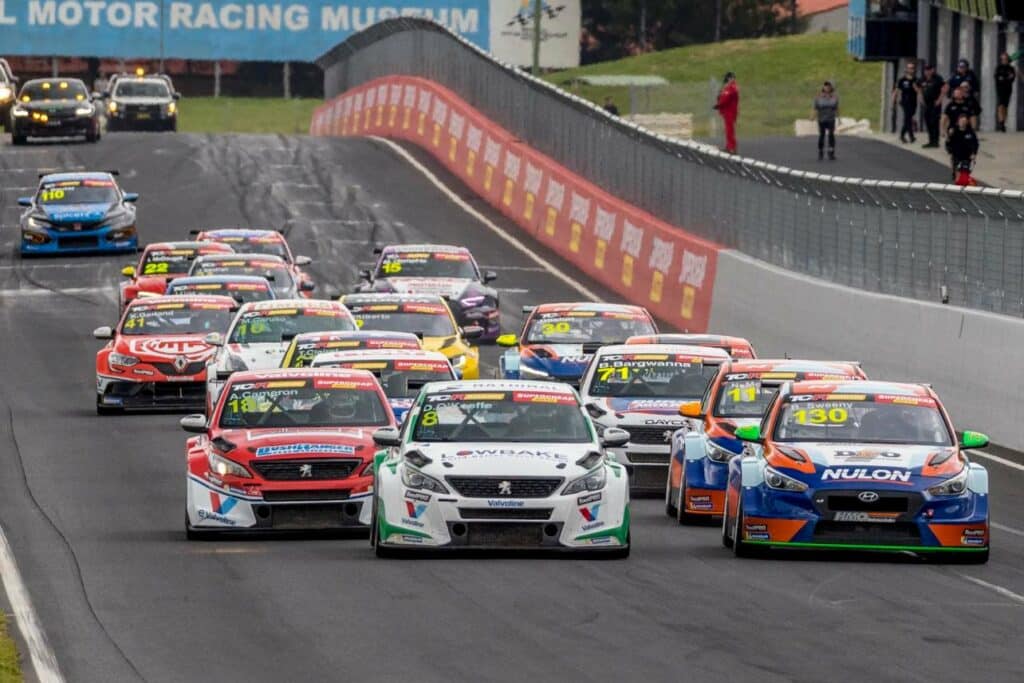 Running side-by-side with Bailey Sweeny into Griffin's Bend, O'Keeffe braked late as he tried to hold the lead, but ran out of grip on cold tyres and clouted the outside wall.
The incident dropped O'Keeffe to the tail of the field; he soldiered on for several laps, making a pit stop for his team to apply some race tape to the front of the car to hold the loose bodywork in place, but ultimately a front splitter failure forced him into retirement.
"I made a good start and I was determined to hold the lead at the first corner, but at the top of the hill, I just went a bit too deep on cold tyres and lost control," O'Keeffe said.
"It was a shame to end the weekend and the season that way, because I really felt the car was fast enough to win today."
The weekend's results relegated O'Keeffe to ninth position in the final standings.
"It's been a year of mixed results, highs and lows – we had strong pace at most rounds and in the middle of the year, we were right in the thick of the championship fight," O'Keeffe said.
"Unfortunately, we had DNFs in the last three rounds, which cost us some valuable points and meant our final position in the standings didn't reflect our speed throughout most of the season.
"A big thank you to my major sponsor Schaeffler and our other commercial partners for their support throughout the season, as well as the entire Garry Rogers Motorsport team for all their efforts."
O'Keeffe's plans for the 2023 season will be announced shortly.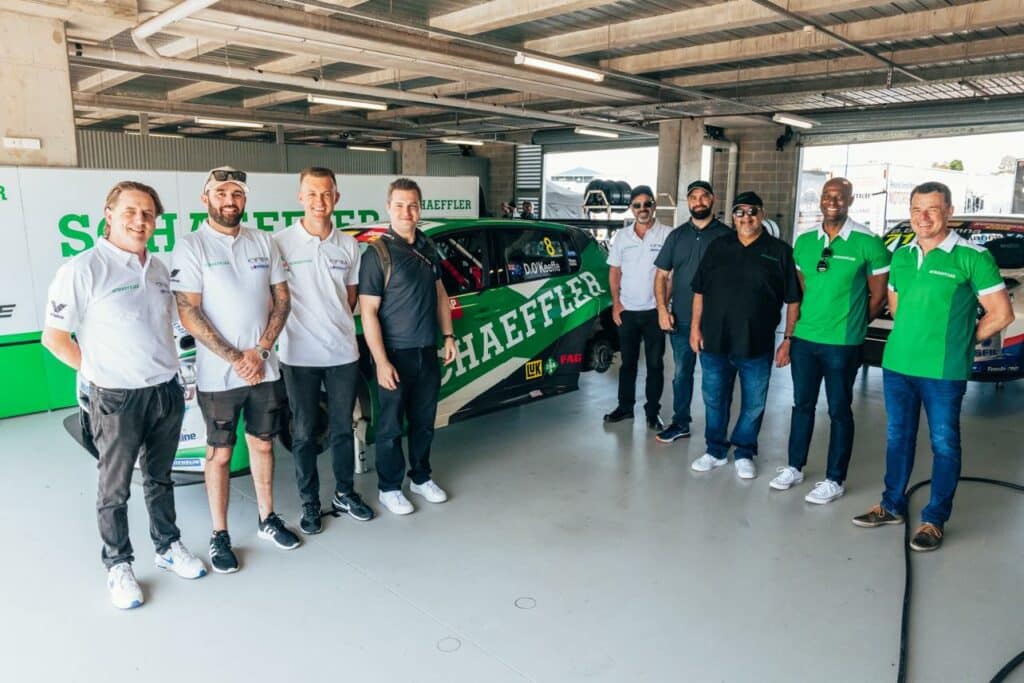 TCR Australia Round 7 Results
Qualifying: 3rd
Race 1: 2nd
Race 2: No race
Race 3: DNF
Overall: 9th
TCR Australia – Top 10 Points
Tony D'Alberto – 711
Will Brown – 702
Josh Buchan – 667
Jordan Cox – 647
Bailey Sweeny – 610
Zac Soutar – 588
Nathan Morcom – 582
Aaron Cameron – 579
Dylan O'Keeffe – 577
Jay Hanson – 535