Dylan O'Keeffe has revealed the livery for the Garry Rogers Motorsport VF Commodore he will race in the 2019 Dunlop Super2 Series.
The striking design features prominent signage from O'Keeffe's major sponsors APB Group and Watsons, complementing the base red-and-white GRM paint scheme. Also supporting O'Keeffe's 2019 campaign are Lowbake, Local Roadways, and Dandenong Kia/Berwick Motor Group.
O'Keeffe tested the car at Winton last week, and said he's feeling positive about his acclimation to the Supercar after several years racing Porsches.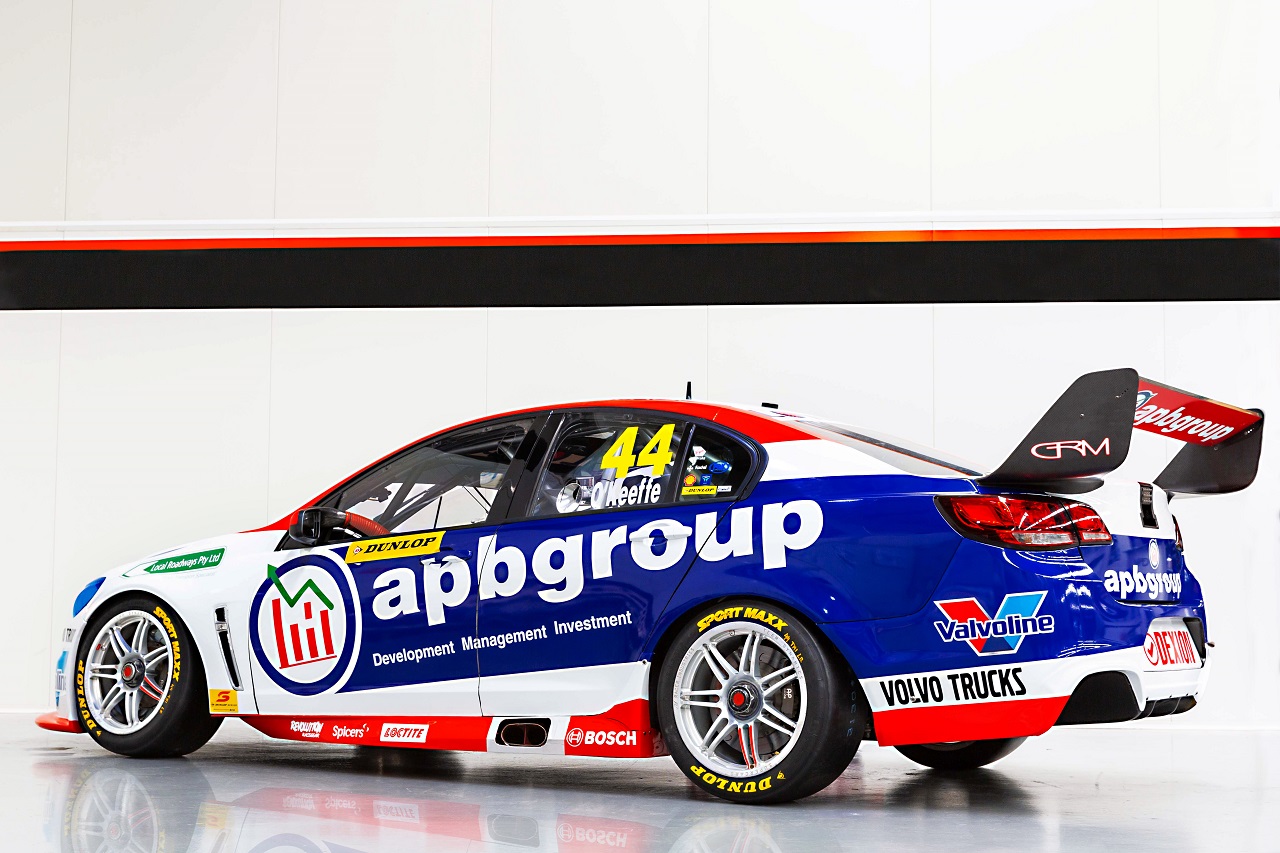 "The Supercar has a very different driving style compared to the Porsche; the braking is much more ferocious, and getting on the throttle early is more important than carrying mid-corner speed.
"There are other aspects I need to learn, especially making the most of new tyres in qualifying, and tyre management during the races.
"When I did the evaluation day at the end of last year, there were a few aspects of my technique I knew I needed to work on, and at last week's test I felt much more comfortable with the car straight away."
As is the norm for GRM's junior drivers, O'Keeffe has been working full-time at the team's workshop.
"I'm learning a lot about what goes on behind the scenes in a race team, and it's satisfying to be working on the car that I'm going to be racing," O'Keeffe said. "The livery looks amazing, and I can't wait to roll out for practice at Adelaide next week."